TSMC's 5nm process has been completed
In the global foundry market, no company can surpass TSMC. Their 16 / 12nm orders remain high, 7nm and improved 7nm EUV processes are in full swing, and the next generation of 5nm processes are progressing very smoothly. The rate is better than the initial 7nm process.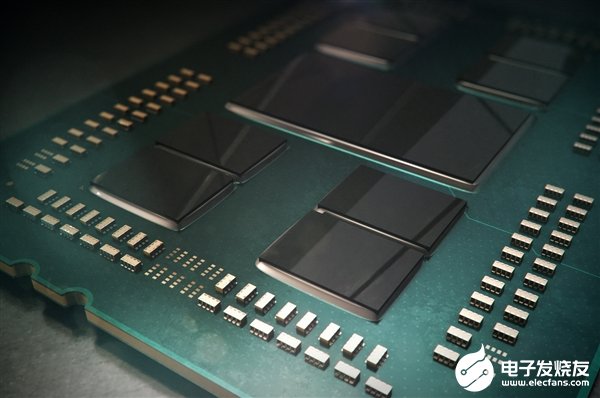 TSMC's 5nm process has been developed and trial production will be carried out in the second half of this year. Apple's next-generation processor A14 and Huawei's new-generation processor Kirin 1000 (tentative name) were verified in September. TSMC is currently actively improving the 5nm process. The yield rate is ready for mass production in the first half of next year.
According to official data, compared to 7nm (first-generation DUV), the new 5nm chip based on Cortex A72 core can provide 1.8 times the logic density, increase speed by 15%, or reduce power consumption by 30%. The same process SRAM is also very Excellent and reduced area.
According to the latest news, the yield of TSMC's 5nm process has reached 35% to 40%. This performance is better than the initial development of the 7nm process, which means that the 5nm process yield climbs smoothly.
With the retirement of time, the yield of the 5nm process will continue to improve. Eventually, it will officially enter the mass production phase in July next year, preparing for the mass production of the processors of flagship iPhones such as iPhone 12, Mate 40 in September. .
Not long ago, TSMC significantly increased its capital expenditure for this year, from the original 11 billion US dollars to 14-15 billion US dollars, an increase of up to 40%, of which 2.5 billion US dollars for 5nm process expansion, 15nm process for 7nm process expansion.
According to TSMC's plan, the 5nm process will first be mass-produced in the first phase of the Nanke Fab 18 factory. Next year, Q3's mechanical and electrical room capacity will reach 55,000 wafers / month, and the second phase of the Fab 18 factory will also plan 55,000 wafers / month. The production capacity is expected to be ready in the first half of 2021.
By 2021, AMD 's Zen4 architecture is expected to be completed. If it is not unexpected, it will also use 5nm technology for mass production. At that time, AMD will also launch a new generation platform (AM5?), Adding DDR5 memory and other new technical support.