TE introduces new VAL-U-LOK connector
TE Connectivity (TE), a global leader in connectivity and sensors, has introduced a new line of VAL-U-LOK connectors that increase the maximum current rating of the widely used 4.2mm centerline pitch connector system from 9A to 13A. In many applications, the power supply must be connected to a printed circuit board or various subsystems. TE's new 13A VAL-U-LOK connector supports the high current requirements required for wire-to-board and wire-to-wire connections in a variety of applications, and supports different options for customers to choose from, which prevents plug-in orientation on the PCB. Errors and offers a variety of material options that meet the flame retardancy standards of different regions of the world.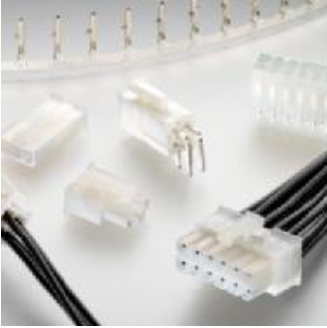 The terminal plugs in TE's new VAL-U-LOK connectors are rated for up to 13A per line and can be used with positioning posts to help determine the correct insertion direction. The VAL-U-LOK connector has been carefully designed to meet UL94-V-0 flame retardancy standards and has passed the 750?0?8C glow wire test (no flame) to meet the needs of customers in the market with glow wire testing requirements. .
The VAL-U-LOK connector's new terminals are also rated at 13A and are compatible with existing molded cases, supporting wire-to-wire and wire-to-board applications as well as panel mounting. TE is available in different models including 16 AWG and 22-18 AWG conductors. The housing is available with a TPA mount and the terminals are backward compatible and can be used with the same crimping tool as the 9A terminal.
The connector is designed for wire-to-wire and wire-to-board connections in a variety of industries, including home appliances, industrial machinery, automotive and commercial vehicles, medical equipment, vending machines and gaming consoles, and HVAC equipment.
As an authorized distributor of TE, Heilind can provide relevant services and support to the market. In addition, Heilind also supplies products from many of the world's top manufacturers, covering 25 different component categories, and pays attention to all market segments and all customers. Constantly seeking a wide range of product offerings to cover all markets.