TE Connectivity launches digital pressure and temperature sensor MS5839-02BA
For sensors in consumer equipment such as swimming watches and diving equipment, miniaturization, performance and accuracy are critical, so people's demand for high-performance and high-precision sensors continues to increase. To meet the growing demand, TE Connectivity (TE), a global leader in connectivity and sensors, has launched MS5839-02BA, an ultra-compact, chlorine-resistant digital pressure and temperature sensor.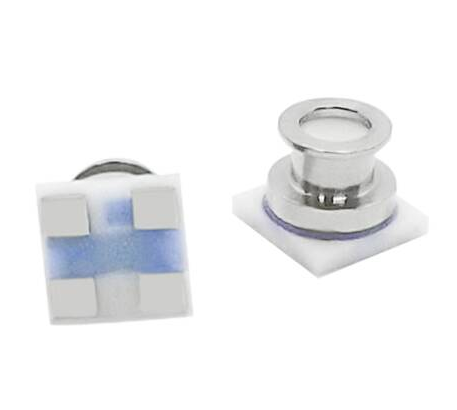 The MS5839 is a digital altimeter, measuring 3.3 x 3.3 x 2.75 mm, optimized for applications in chlorine and salty environments. The MS5839 is rugged and solid, with a gel-filled design that can operate in harsh environments while providing accurate and reliable digital measurement results.
"Continuous innovation to meet the needs of customers has always been TE ConnecTIvity's top priority," said Dr. Xérviar Esebamen, TE Sensor Product Manager, "MS5839 is resistant to harsh media and compact in size, and is the only equipment manufacturer to produce a new generation of application equipment. Select. It further strengthens our commitment to help design engineers achieve safety, productivity, efficiency and sustainability goals in an increasingly connected world. "
This MEMS-based (micro-electromechanical system) sensor provides advanced water resistance, chlorine resistance, shielding, low power consumption and digital output in an ultra-compact, thin package. The board-level design provides excellent product accuracy for pressure (± 0.5mbar) and temperature (± 2 ° C) sensor measurements. The product is suitable for shallow diving computers, swimming watches, fitness trackers, underwater vehicles and diving equipment.