TE Connectivity enetSEAL + connector system for sale at Mouser
Focusing on the introduction of new products and providing a large inventory of electronic components distribution, Mouser Electronics (Mouser Electronics) began to stock the world-renowned connection and sensor manufacturer TE ConnecTIvity (TE) enetSEAL + connector system.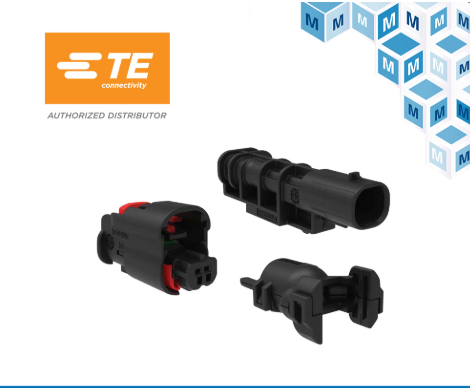 The TE enetSEAL + connector system stocked by Mouser protects the cable and connector parts from environmental damage. This excellent high-quality design can reduce manufacturing and service costs, and its built-in auxiliary locking mechanism ensures that the contacts are firmly fixed. With the help of enetSEAL + products, engineers can connect sensor modules to improve the safety awareness of operators, and use Ethernet differential signal transmission communication protocol to improve safety.
TE enetSEAL + connector system has IP67 and IP69 protection levels, which can resist the erosion of dust, dirt and moisture, and reduce the impact of the environment on automotive applications such as cameras, in-vehicle diagnostics, infotainment, and agriculture, radar / lidar and building systems.
As an authorized distributor, Mouser Electronics has always been committed to quickly introducing new products and technologies, helping customers design advanced products, and helping customers get products to market faster. More than 800 semiconductor and electronic component manufacturers use Mouser to bring their products to the global market. Mouser only provides customers with fully certified original products and provides a full range of manufacturer traceability.