PolarFire FPGA with non-cloning capabilities provides advanced security features based on SRAM PUF
Microsemi Corporation (Nasdaq Stock Exchange: MSCC) and the Internet of Things (IoT) and the leading provider of differentiated semiconductor technology solutions for power, safety, reliability and performance. Intrinsic ID, the world's leading provider of digital authentication technology for embedded applications, announced that Microsemi's new PolarFireTM programmable logic device (FPGA) has a static random access memory (SRAM) physical unclonable function (SRAMPUF) with Intrinsic ID. QUIDDIKEY®-FLEX is a cutting-edge, high-security key generation and storage mechanism that provides advanced security features based on SRAM PUF.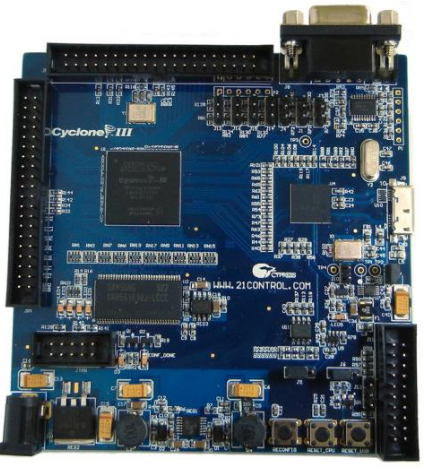 SRAM PUF hardware is a key element of the security of Microsemi's PolarFire FPGAs, protecting customers' intellectual property (IP) by providing IP privacy and preventing cloning and reverse engineering. In addition, it provides a secure supply chain guarantee for PolarFire FPGAs, ultimately ensuring the security of the user's system; it also enables the security of the end application, such as secure communication based on encryption technology. PolarFire FPGAs are ideally suited as the root of trust for client systems, leveraging the hardware inherent keys of QUIDDIKEY-FLEX to provide critical trust anchors for devices and systems. PUF can also be used to protect new secure NVM (sNVM) services, and FPGA customers can choose to store application keys and other sensitive data in the form of authentication or cryptographic authentication.
Bruce Weyer, vice president and business manager of Microsemi, said: "Microsemi's PolarFire FPGA represents the industry's most advanced programmable safety FPGA, and we partnered with Intrinsic ID to implement its QUIDDIKEY-FLEX SRAM-PUF to help us further The growing security needs of the growing FPGA customer base. Today's applications not only need to meet high performance requirements, but also to ensure security, application design and data are protected. PolarFire FPGAs provide these broad and challenging applications. A solid, secure foundation."
Based on Microsemi's SmartFusionTM2 and IGLOOTM2 fourth-generation FLASH FPGA security models, PolarFire FPGAs have been significantly expanded for design security, tamper resistance and data security features, leveraging additional and enhanced tamper monitors and responses. The addition of PUF can detect and respond to threats before system security can be threatened; and it has an advanced anti-DPA attack encryption processor. QUIDDIKEY-FLEX combines a passive zeroing feature with tamper-resistant non-volatile key memory, eliminating the need for a battery. When the power of the SRAM PUF is turned off, that is, when it is not in use, the key can be effectively hidden.
Intrinsic ID's QUIDDIKEY-FLEX SRAMPUF provides critical protection for secure hardware, design and data security, which is increasingly important for every end-market customer, especially in defense and communications. According to a recent study by MarketsandMarkets, the value of the hardware encryption market is expected to be close to $414 billion by 2022, and the compound annual growth rate (CAGR) from 2016 to 2022 is 29.3%. Key factors driving this market growth include increased focus on data security issues and privacy data, growing compliance requirements, expansion of digital content, and hardware encryption technology over the obvious advantages of software encryption technology.
Intrinsic ID CEO Pim Tuyls said: "With the most advanced PUF technology provided by Intrinsic ID, Microsemi continues to demonstrate its leadership in the FPGA field. The version of QUIDDIKEY-FLEXSRAM PUF for PolarFire FPGAs is ours. Some of the most advanced IPs for key storage and device identification, and our successful collaboration with Microsemi, to provide the most secure programmable mid-range FPGAs."
Intrinsic ID's QUIDDIKEY-FLEX SRAM PUF is a state-of-the-art method for secure on-chip key storage. It is based on an inevitable random manufacturing change that produces a full 256-bit hardware intrinsic key used as an encryption key for all other keys stored on the device. These stored key instances include a dedicated elliptic curve cipher (ECC) key for identifying the device, and a user installation key for secure field updates.