Pepperl+Fuchs safetyPXV/safePGV positioning system pioneering innovation is a future-oriented safety application
A few days ago, with the absolute advantage of 43.0% of the votes, Pepperl+Fuchs safetyPXV/safePGV positioning system won the first place in the "Standard Components and Sensor Technology" category in the 2018 German Automation Award (Automation Award 2018). The judging panel was nominated by the jury of SPS IPC Drives, VDMA, ZVEI and elektro AutomaTIon's editorial board. Five visitors from the SPS IPC Drives 2018 exhibition in Nuremberg, Germany chose their favorite products.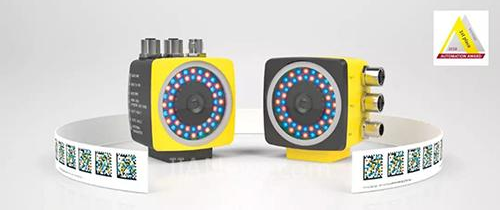 Pioneering and innovative, stand out
The safePXV and safePGV positioning systems have for the first time implemented SIL 3/PL e-compliant safety applications in a single sensor. These positioning systems offer multiple levels of redundancy, a wide read window and a large depth of field for high durability and flexibility. More than just innovative technology that sets the safetyPxV apart – another key advantage is its ease of use for quick and easy system assembly.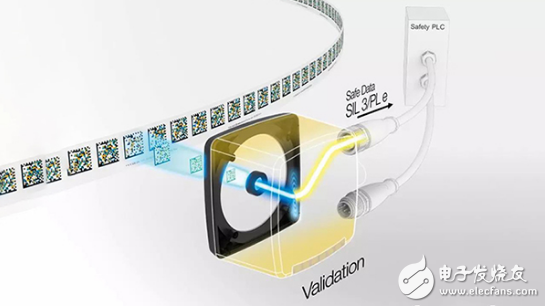 Additional parameter configuration is easily made via the PROFINET-GSDML file via the safety PLC. The safePXV and safePGV positioning systems ensure reliable positioning even if multiple Data Matrix codes are contaminated or damaged. Even corners with small radii, steep up and down slopes, or stripless gaps of up to 75mm will not be a barrier to positioning – as long as 100,000m long distance applications are equally applicable!
PXV positioning system is suitable for long-distance positioning of various places, mainly used for rail transport vehicles (RGV), single-arm suspension trolleys (EMS), shuttle vehicles, logistics industry, automotive industry and so on.
Future-oriented security applications
safePXV – secure positioning
Suitable for safe absolute positioning of single-arm suspension trolleys (EMS) for pallet trucks in material handling, rotary tables, elevators and wind turbines.
safePGV – safe navigation
With its innovative technology, the safetyPGV is the ideal solution for AGV trolley safety navigation. In addition to the absolute positioning function, the read head provides all the data needed to control the AGV safely and reliably, and is used in the automotive industry production line.
Through the Y-axis deviation value and the angle value, the deviation between the AGV car and the position code band (virtual track) can be continuously corrected to guide the AGV car to run. At the same time, the X-axis safety absolute position information ensures that a safe distance is always maintained between the AGV cars.