Open the era of embedded intelligence, Cypress highlights product inventory
Embedded World is the world's leading international exhibition of embedded technology. It is a hall where engineers and innovators come together, new technologies and new ideas are collectively unveiled.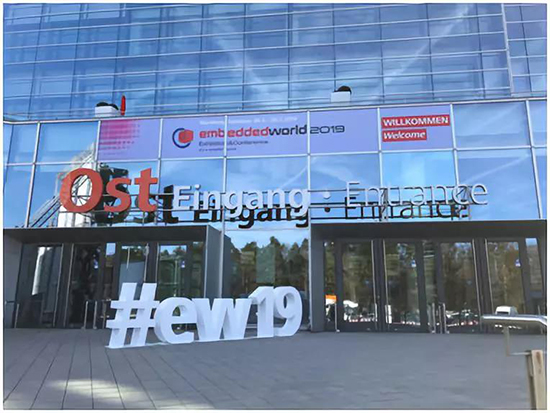 The exhibition was held in 2003, once a year, this year is the 17th year of the exhibition, the number of exhibitors (1,100) and the exhibition area increased by nearly 8%, this year also added a new entrepreneurial area for industry rookies, and The key technology focus is embedded intelligence.
The show covers embedded vision, machine learning, display trends, intelligent systems, M2M, and security and security applications. The following are the highlights released during this year's show. Let's take a look at it.
Cypress Introduces CYW20819 and CYW20820 Microcontrollers, as well as New USB-C Protocol Powered (PD) Solutions
Cypress demonstrated two low-power, dual-mode Bluetooth 5.0 and Bluetooth Low Energy (BLE) microcontroller (MCU) samples.
Both the CYW20819 and CYW20820 MCUs provide Bluetooth 5.0 audio and BLE connectivity simultaneously, providing voice and audio for battery-powered wearable devices such as fitness bracelets, health monitoring devices and voice remote controls. Other apps include smartphones, tablets and voice control home assistants.
A certified CYW20819-based Bluetooth module and two evaluation kits are currently available.
Another product that Cypress introduced during the show was its new USB-C protocol power (PD) solution. The Cypress EZ-PD Barrel Plug Replacement (BCR) solution will replace the barrel connector used in the power adapter and replace all conventional USB micro-B connectors that can only provide 7.5W.
These traditional USB micro-B connectors lack the power required for most consumer devices and industrial applications. In contrast, the USB-C connector with USB PD delivers up to 100W and powers cars, smartphones, laptops and peripherals, and tablets.
Ideally, as a universal power adapter standard, the new USB PD solution will eliminate custom chargers for IoT devices, smart speakers, power tools, electric shavers, drones and other rechargeable electronic devices.
The Cypress EZ-PD BCR controller provides highly integrated, including Type-C USB-PD transceivers, soft-start load switch controllers, all termination resistors required for USB-C ports, and system-level ESD protection. Cypress says it has another benefit: it can reduce the generation of e-waste for 1 million tons of power adapters per year.
Murata, Cypress and NXP work together to create a Wi-Fi IoT solution portfolio
The collaboration between Murata, Cypress and NXP provides over 75 pre-certified Wi-Fi IoT solution portfolios that utilize Murata's modules based on Cypress's Wi-Fi and Bluetooth combination, and NXP's i.MX processor.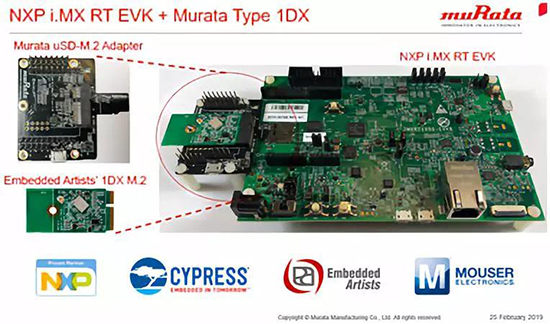 These hybrid processors and connectivity solutions offer scalable options from low-cost basic wireless connectivity to high-end applications. The platform allows IoT developers to experiment with different types of processors and connections from battery-powered IoT devices to networked car subsystems based on their application.