Molex launches Super Safeway portable power system
Molex's Woodhead Super Safeway portable power system presents a typical case to the public, how to design such a solution that meets extreme conditions.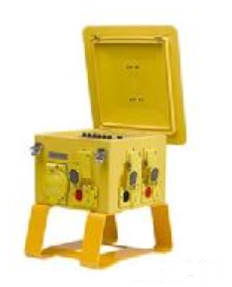 One of the problems faced by emergency responders is the durability of the power system. The Woodhead Super Safeway system is made of vulcanized rubber that is well resistant to impact, non-conductive and corrosion resistant. In addition, a 6-inch aluminum bracket keeps the electrical components away from the ground, which is why the product meets the standards of portable power systems in UL, CSA, NEC and OSHA construction sites. Woodhead cables are also extremely durable, with rubber components for both cables and systems, and are best resistant to chemical contact and extreme temperatures.
Molex's Super Safeway system is compact and lightweight, easy to carry to the field, and small enough to fit in tight spaces without compromising performance. The stackable nature makes it possible to place multiple cable boxes on one branch box. In this way, since the unit can be transported and stored in the same configuration, it is extremely convenient to use after the construction is completed.
As an authorized distributor of Molex, Heilind can provide relevant services and support for the market. In addition, Heilind also supplies products from many of the world's top manufacturers, covering 25 different component categories, and pays attention to all market segments and all customers. Constantly seeking a wide range of product offerings to cover all markets.