MEMS devices from Sensera offer the potential to replace traditional biological experiments
According to James Consulting, Sensera, a leading supplier of MEMS devices, has applied its MEMS technology to new applications in bioengineering. The company's MEMS technology was used by Harvard University (Harvard University) to "build" microfluidic devices to mimic the functions of human organs, including the lungs, intestines, kidneys, skin, bone marrow, and blood-brain barriers.
"Sensera is a key partner in the manufacture of critical MEMS devices to help us achieve new applications in precision medicine and personalized care," said Richard Novak, senior engineer at the Wyss Institute for Biologically Inspired Engineering at Harvard University. "These microchips, called organ chips, offer the potential to replace traditional biological experiments," Dr. said. Each organ chip contains a polymer film containing hollow tubes that line the living cells of the human body.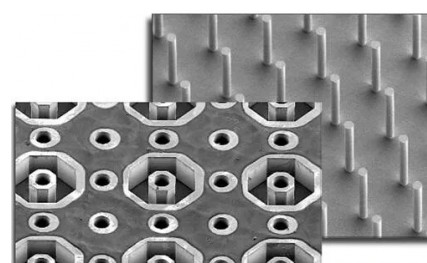 "These hollow microfluidic channels carry a variety of fluids that accurately mimic the various organ functions of the human body, including the respiratory, circulatory and digestive systems. They can also simulate the physical microenvironment of living organs by applying mechanical forces, including in the lungs. Respiratory movements and peristaltic deformation in the intestines," Novak explained.
Sensera supplies molds to other customers, such as Wise Institute, to make polymer films that are assembled on organ chip microfluidic devices. Sensera CEO Ralph Schmitt said: "For us, manufacturing these molds is a new challenge. We need to adapt our traditional MEMS process and implement a very demanding quality management system that meets the requirements of biomedical applications. Working with the Wise Institute, we now have a number of customers in this technology."
"In addition, Sensera continues to ensure device quality while meeting challenging specifications," Novak added.
Sensera has passed ISO 9001 certification to support its success in the microfluidic device market, and the company is now working towards ISO 13485 certification. "This type of MEMS-based product is really exciting," Schmitt said. "This is a high-growth market for precision medical technology. We are very excited to offer such unique features to those who influence human health."
About Sensera
Sensera is a designer and manufacturer of specialty high performance sensors and modules. Sensera's core expertise in MEMS technology helps customers move a wide range of custom devices from concept to market.