GaN|Yole predicts that GaN power business may reach approximately $423 million in 2023
For a long time, the development of GaN-based solutions was mainly carried out by R&D institutions and laboratories. This situation has changed today. In the annual report "Power GaN: Trends, Devices, Applications and Technology Trends" released by Yole, France, Yole said that many power electronics and compound semiconductor companies, including leading companies such as Infineon and STMicroelectronics, etc. In-depth participation in development projects. Some of these companies have already launched GaN product lines, but they are not in the mainstream.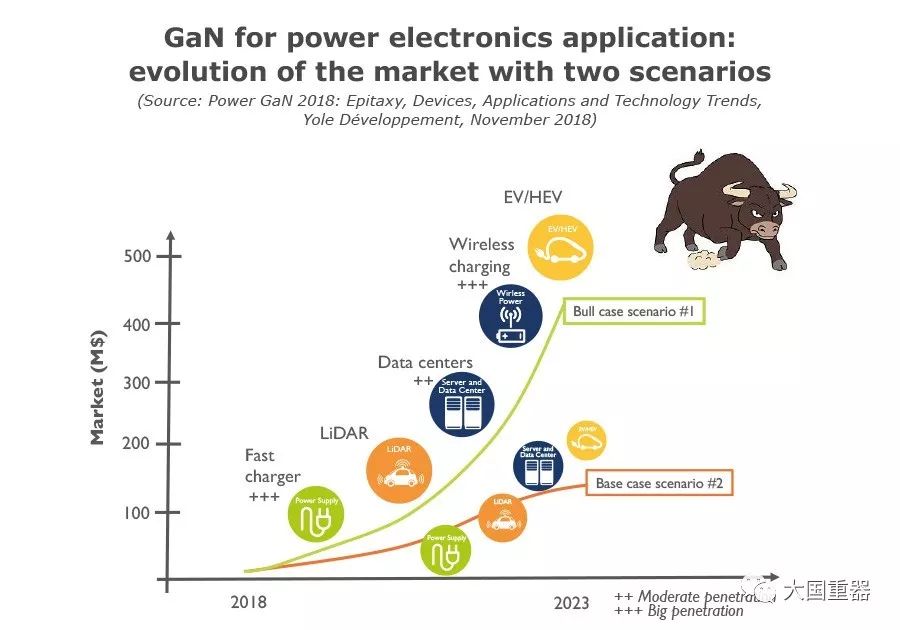 Development Background
Today, from a theoretical point of view, GaN offers an outstanding technical advantage over traditional Si MOSFETs, which is very clear. The technology is very attractive, and more and more companies are entering the field; and lowering prices may make GaN devices a strong contender for the Si-based power switching transistors currently in use.
Dr. Elena Barbarini, Head of Semiconductor Devices, System Plus Consulting, said: "However, the technology panorama is still unclear; each manufacturer offers chip design and package integration solutions. This brings fierce competition that will accelerate integration and more Technological innovation in superior performance."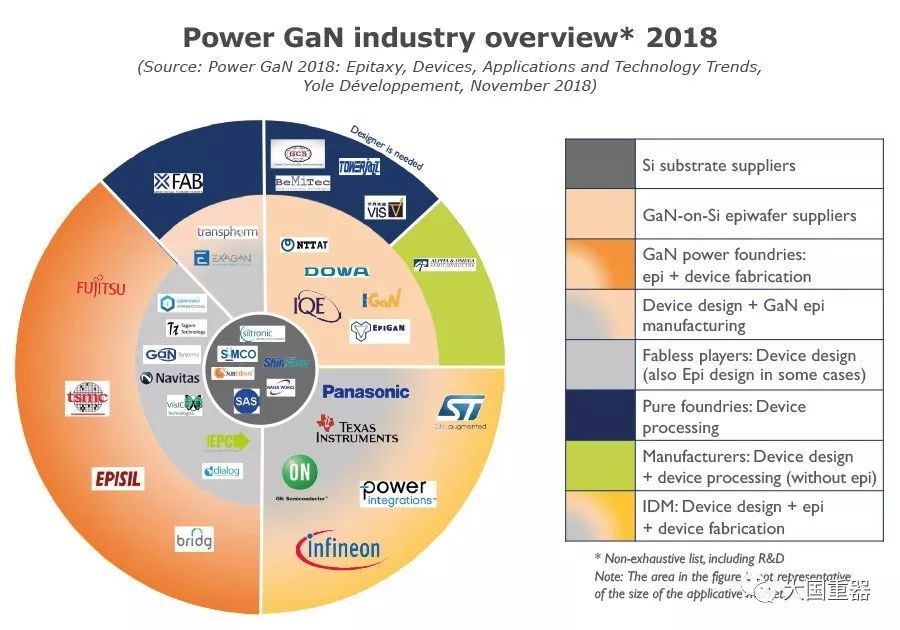 Scene one - power supply
Although the GaN power market is still small compared to the $32.8 billion silicon power market, GaN devices are confidently penetrating into different applications.
The largest share of the power GaN market is still the power application, which is the fast charging of mobile phones. This year, Navitas and Exagan introduced a 45W fast charging power adapter with an integrated GaN solution. LiDAR applications are high-end solutions that take advantage of high frequency switching in GaN power devices.
Dr. Ana Villamor, Yole Technology and Market Analyst, commented: "In the various application markets, the accumulation of market growth, especially in this case the most important power market, confirms our first scenario. On this basis Under the scenario, the GaN market is expected to grow steadily. Yole expects the GaN market to grow at a compound annual growth rate of 55% between 2017 and 2023.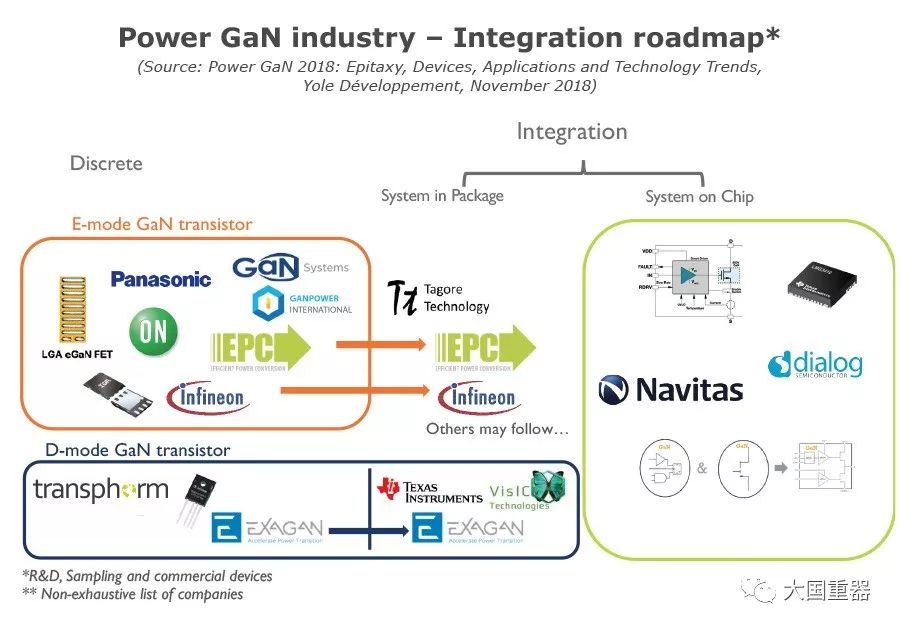 Scene 2 - Charging
However, this analysis is not the only way to look at future industries. Yole's Power&Wireless team further stated. Some industry insiders confirm that Apple, the leading smartphone maker, is considering GaN technology as its wireless charging solution, which may lead to a killer application for the explosion of the GaN power device market.
Dr. Ezgi Dogmus, Yole's Power & Wireless Division & Technology & Market Analyst commented: "There is no doubt that the expected application of GaN by Apple or other smartphone giants will revolutionize the market and ultimately provide life for the GaN power device industry. In fact, we can imagine that after companies such as Apple adopt GaN, many other companies will continue to focus on the commercial electronics market."
More fields
Several companies, such as EPC and Transphorm, have received automotive certification to prepare for the potential growth of GaN. In addition, BMW i Ventures' investment in GaN systems clearly demonstrates the automotive industry's interest in GaN-based EV/HEV technology solutions... Globally, Yole's second scenario, called Bull Case Scenario, more developmental, with leading commercial manufacturers adopting GaN wireless charging solutions
In this scenario, by 2023, the GaN power business may reach approximately $423 million, with a compound annual growth rate of 93% from 2017 to 2023.