Dialog Semiconductor Provides Bluetooth Low Energy Connectivity Solution for Samsung Galaxy Fit
The new Samsung Galaxy Fit is one of the first wearable devices on the market to adopt the Dialog DA14697, enabling seamless connectivity and extended battery life.
Beijing, China, July 24, 2019 – Dialog Semiconductor, Inc. (Deutsche Stock Exchange: DLG), a provider of highly integrated power management, AC/DC power conversion, charging and Bluetooth low energy technology, announced today that Samsung is at its latest The PDA's Wireless Microcontroller Unit (MCU) DA14697 is used in the wearable device Galaxy Fit.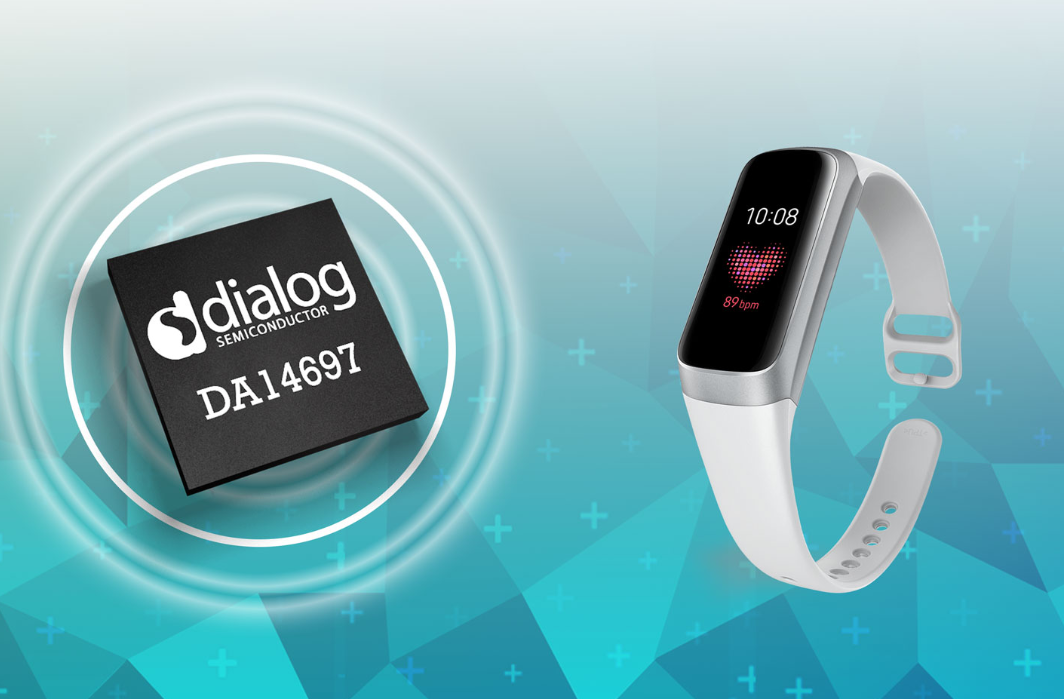 Galaxy Fit is a slim and stylish fitness tracker that helps users achieve their fitness goals with intuitive tracking. It tracks a range of movements and provides users with more advanced sleep analysis and stress management techniques to monitor their health around the clock.
The Samsung Galaxy Fit bracelet is designed to make it easy for users to interact with them in action, which means it needs to be synchronized with the smartphone so that users can receive alerts and messages. In addition, because the device is simple and stylish, users can comfortably wear for a week in two charging rooms, so a solution that supports seamless connection with the smartphone is needed, while saving power to extend battery life. After comprehensive consideration and screening, Samsung chose DA14697. The DA14697 is part of Dialog Semiconductor's newest SmartBondTM DA1469x wireless MCU family and is ideal for wearable devices.
Sean McGrath, senior vice president and general manager of the Connectivity and Audio Business Unit at Dialog Semiconductor, said: "Samsung's elegant Galaxy Fit combines the features that consumers demand in the next-generation fitness tracker. Our collaboration with Samsung not only builds Based on Dialog's leadership in wearable technology, it is also a powerful example of our Bluetooth low-power connectivity technology and the industry's best power performance to enable smart connected life."
The DA1469x series is the latest addition to the Dialog SmartBond product line and is the most advanced and feature-rich wireless connectivity MCU family. It provides greater processing power, more resources, greater coverage, and longer battery life for a wide range of connected consumer applications, including high-end fitness trackers and other wearable devices.
The DA1469x is the first production-ready Bluetooth wireless microcontroller SoC family to use a dedicated application processor based on the ARM Cortex-M33 processor. To save power, the devices are equipped with a Sensor Node Controller (SNC) that operates autonomously and wakes up the application processor only when needed. The series also features the most advanced power management unit (PMU) to start different processing cores as needed.