Dialog Semiconductor Introduces Bluetooth 5.1 SoC and Module
SmartBond TINYTM and modules enable the lowest IoT Bluetooth low power connection costs.
Dialog Semiconductor, Inc. (Deutsche Stock Exchange: DLG), a highly integrated power management, charging, AC/DC power conversion, Wi-Fi and Bluetooth low-power technology provider, today announced the launch of the world's smallest and most power-efficient latest The Bluetooth 5.1 SoC DA14531 and its modules simplify the development of Bluetooth products and enable Bluetooth low-power (BLE) connectivity technology for a wider range of applications.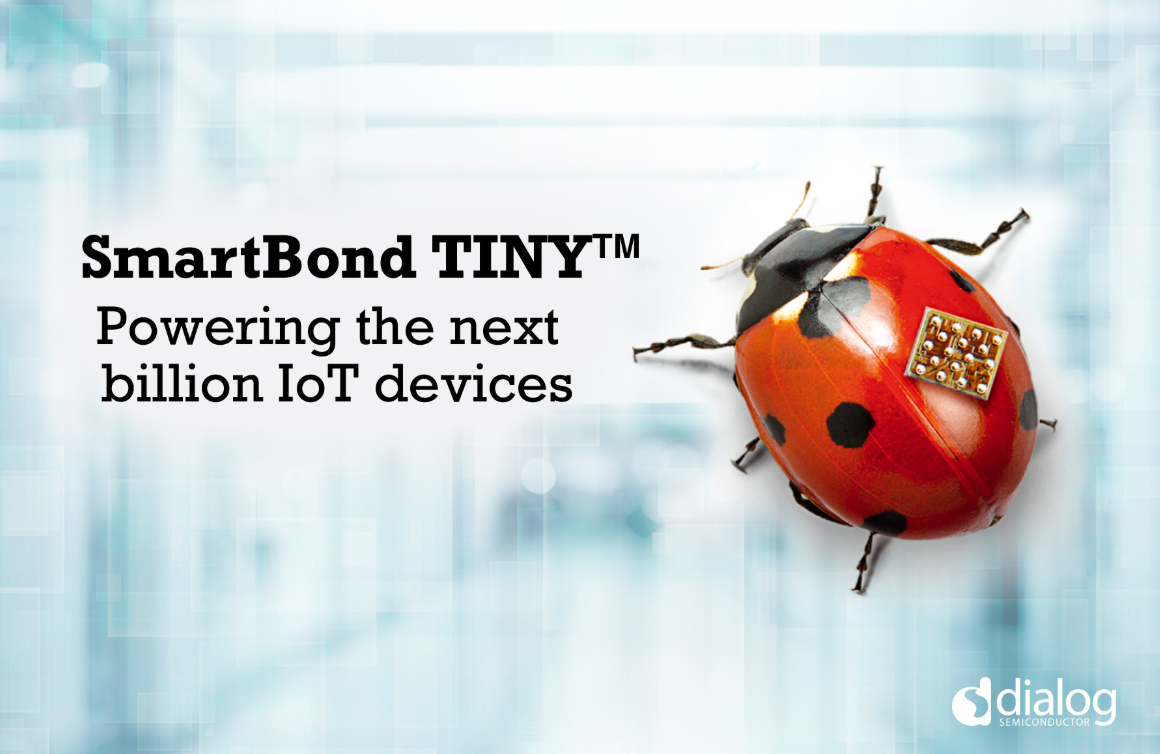 The chip, also known as SmartBond TINYTM, is now in volume production. With the launch of this new product, Dialog has the industry's broadest portfolio of Bluetooth SoC products, which will further expand the company's leading position in the Bluetooth device market. Dialog Bluetooth chip shipments reached 100 million units a year.
SmartBond TINY reduces the cost of adding Bluetooth low-power connectivity to any system to $0.50 (* high-year usage), which will trigger the birth of a new wave of IoT devices.
As the demand for wireless connectivity continues to grow, the implementation of complete IoT systems is also under pressure. SmartBond TINY solves the challenge of increasing the size and cost of IoT devices. It reduces the cost of implementing a complete system with smaller chip sizes and footprints, and ensures that performance quality is comparable to that of competitors. The DA14531 brings wireless connectivity to applications that were previously out of reach due to size, power, or cost, especially in the growing field of smart healthcare. SmartBond TINY will help wirelessly connect applications such as inhalers, dispensing machines, weight scales, thermometers, and blood glucose meters.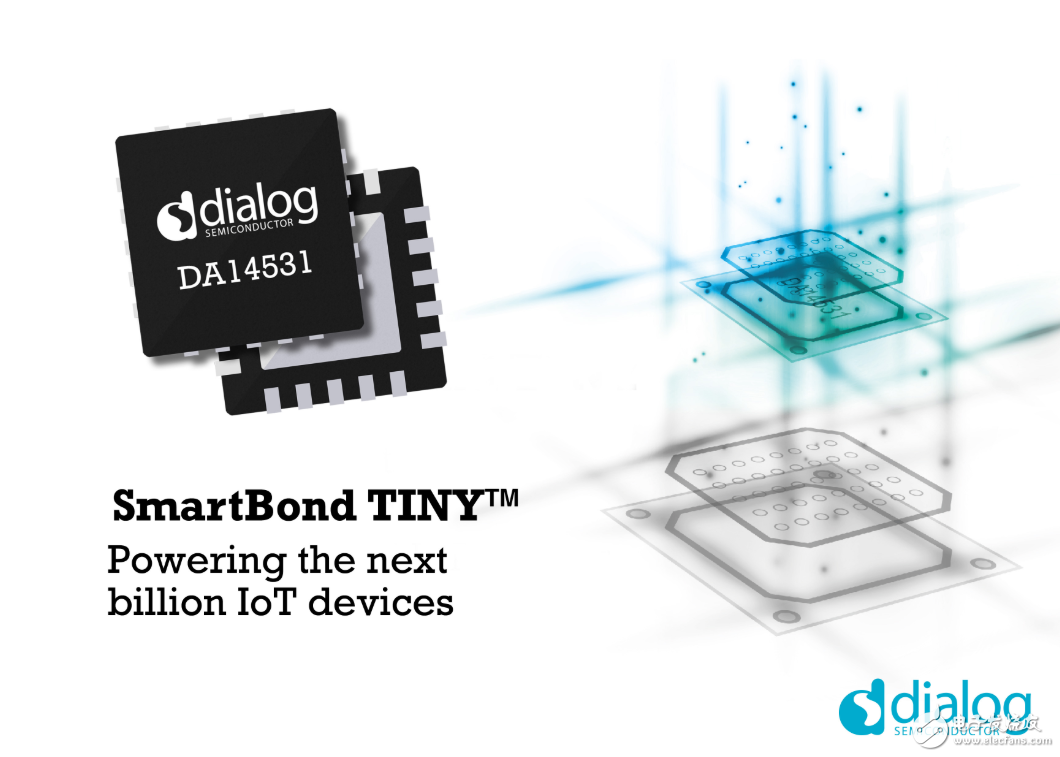 The SmartBond TINY is only half the size of its predecessor and measures just 2.0 x 1.7 mm. In addition, the SoC is highly integrated, requiring only 6 external passive components, 1 clock source, and 1 power supply to implement a complete Bluetooth low-power system. For developers, this means SmartBond TINY can easily fit into any product design, such as electronic styluses, shelf labels, beacons, and active RFID tags for item tracking. It is also critical for products and applications that require distribution networks, such as cameras, printers, and wireless routers. Consumers will also benefit from the smaller system size and power consumption achieved by SmartBond TINY, such as the use of remote controls to replace infrared, as well as toys, keyboards, smart credit cards and bank cards.
Based on the powerful 32-bit ARM® Cortex M0+TM, SmartBond TINY has integrated memory and a complete set of analog and digital peripherals, achieving a record-breaking 18,300 high score on the latest IoT-connected EEMBC benchmark IoTMarkTM-BLE. Its architecture and resources allow it to be used as a stand-alone wireless microcontroller or to add RF data transmission channels to existing designs that already have microcontrollers.
The SmartBond TINY module combines the features of the DA14531 main chip to help customers easily add this new SoC to their product development without having to verify their platform, saving product development time, effort and cost. .
This module is also designed to ensure that the system can run a large number of applications while minimizing the cost of the overall system. Lowering the cost of the BLE module to less than $1 reduces the barrier to adding SmartBond TINY to the system and will drive the development of many applications to power the next generation of IoT devices.
SmartBond TINY and its modules consume only half the power of its predecessors (DA14580 and DA14580-based modules) and all other competing products on the market. TINY's record-breaking new power consumption ensures longer run times and shelf life, even with the smallest batteries. The integrated DC-DC converter in the DA14531 has a wide operating voltage (1.1 - 3.3V) and can be directly powered from environmentally friendly disposable silver oxide batteries, zinc-air batteries or printed batteries required for high-volume applications. High-volume applications include networked syringes, blood glucose monitors, and temperature stickers.
Sean McGrath, senior vice president of connectivity and audio business at Dialog Semiconductor, said: "The launch of SmartBond TINY and its modules is built on Dialog's leadership in the Bluetooth market. TINY SoC and its modules can be any device (including disposable devices). Adding wireless connectivity will open up new markets and bring Bluetooth low-power connectivity technology to areas that were previously unavailable. TINY and its modules are extremely small in size and power consumption, combined with Bluetooth 5.1 compatibility, will be The foundation of a wave of billion IoT devices laid the foundation."