Bourns BPS140 pressure sensor
Born Bourns, the world's leading manufacturer of electronic components, recently released an advanced version of the environmental sensor series, which includes a new version of the pressure sensor. Based on state-of-the-art Micro-Electro-Mechanical Systems (MEMS) technology, the Bourns® BPS140 Series pressure sensors provide extremely accurate status readings in miniature package sizes. The new BPS140 pressure sensor offers high sensitivity/accuracy and long-term reliability, providing extended temperature capability and demanding media compatibility.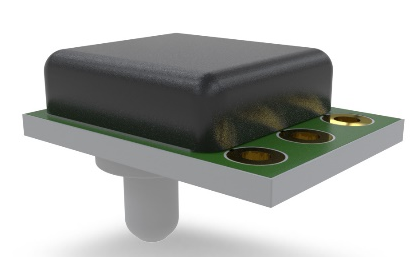 The BPS140 series is extremely rugged and can handle high pressure ranges (15 to 500 PSI) even at high temperatures. Another advantage of Bourns' latest pressure sensors is the combination of structure and back pressure measurement to minimize the amount of moisture sensitive material in the media. The purpose of this back-sensing design is to ensure that the measured medium contacts only the back side of the measurement assembly.
Alain Leon, product line manager for Bourns sensors and controllers, said: "The structure of the BPS140 offers a unique sensor accuracy advantage because all electronic components and other sensitive surfaces are isolated from the media. And by reducing the amount of moisture-proof material, we effectively reduce it. The media sensitivity of the sensor."
Bourns' new sensor family delivers consistent performance over the life of the product with a total error of 2.5% FS and a temperature range of -40°C to 150°C (six standard deviation process) with a product life change of 0.5% FS. These features make the BPS140 pressure sensor an ideal solution for a wide range of industrial, energy, heavy equipment, construction & home control, and medium/low risk medical* designs.
Bourns BPS140 series pressure sensors are available now and are RoHS ** compliant. Bourns also offers port configuration and calibration customization.