AMD launches new Ruilong embedded R1000 system-on-chip
AMD (Nasdaq: AMD) announced the further expansion of its Ruilong embedded product family with the launch of the new AMD Ruilong embedded R1000 System-on-Chip (SoC). Based on the success of the Ruilong embedded V1000 SoC, the AMD Ruilong embedded R1000 SoC brings dual-core, four-threaded, high-performance, fanless, low-power 4K display solutions and cutting-edge security features to embedded customers. AMD's embedded R1000 system-on-chip is ideal for applications such as digital displays, high-performance edge computing, network connectivity, and thin clients.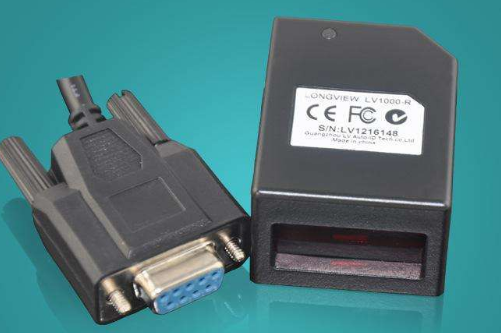 At present, customers such as Advantech, ASRock Industrial, IBASE, Netronome and Quixant have begun to use the Ruilong embedded R1000 in their products. In addition, the high-performance Radeon Vega 3 graphics and "Zen" CPU architecture of the AMD Red Dragon embedded R1000 will also power Atari©'s upcoming Atari VCSTM gaming system.
Stephen Turnbull, Director of Product Management and Business Development, AMD Embedded Solutions, said: "AMD's R1000 embedded R1000 further expands the Ruilong embedded product line. Customers who want to take advantage of the powerful 'Zen' and 'Vega' architectures or need one A highly competitive and efficient solution, this product is an attractive choice for them. The Ruilong embedded R1000 brings a rich multimedia environment for digital display devices and casino game consoles. Computing, network connectivity and the enterprise-class security features that thin clients need. More importantly, while building a new benchmark in performance, the Ruilong embedded product line continues to provide customers with hardware and software. compatibility."
Ruilong embedded product family continues to grow
The AMD Ruilong Embedded R1000 will fully inherit the superior performance, rich multimedia and advanced security features of the Ruilong Embedded V1000.
In particular, creating an immersive and engaging visual experience becomes increasingly important to the embedded industry, so customers need advanced processors to support high-resolution display devices that accurately display high-definition graphics. The AMD Rex embedded R1000 can support up to three 4K display devices at up to 60 frames per second, while providing H.265 codec (10b) and VP9 decoding capabilities. This allows OEMs and ODMs to create a compelling visual experience.
Moreover, the Ruilong Embedded R1000 fully inherits the cutting-edge security features of AMD's embedded product line, including "Secure Root of Trust" and "Secure Run Technology", which allows customers to access The edge computing network is also running digital display devices, and both can enable security solutions.
New customers drive early deployment
As a leader in customer-oriented marketing technology, such as digital signage, STRATACACHE uses AMD's RDX embedded R1000 and Ruilong embedded V1000 processors to drive new multi-outputs supporting the STRATACACHE, Scala, X2O Media and Real Digital Media product lines. Digital signage player. These players take advantage of the Ruilong embedded platform and deliver a superior 4K visual experience with its superior GPU performance.
Chris Riegel, CEO of STRATACACHE, said: "One of the great advantages of AMD's R1000 and V1000 is that we can reduce the cost of providing a multi-output 4K experience. These two products provide the graphics we need in the SoC. Performance, which used to require a more costly CPU and a separate GPU, so it saves us system cost and achieves powerful performance with smaller space and higher performance to support our first-class performance. Multiple 4K display capabilities required for the CMS platform."
Netronome, the premier provider of high-performance intelligent server and storage networking solutions, chose to use AMD's embedded R1000 system-on-chip to create more advanced network solutions, security appliances and edge cloud computing. Mike Benson, senior vice president of systems and platform engineering at Netronome, said: "For us, the advantage of AMD's embedded R1000 is that it allows us to continue to use our high-performance 'Zen' CPU core to expand our product range. Level safety features and cutting-edge connectivity technology have been proven on the larger Radon and Opteron processors. Our customers need safe, reliable, value-for-money high-performance devices, while AMD Ruilong is embedded. The combination of the R1000 system-on-chip and our network stream processor meets this requirement. We look forward to seeing the AMD embedded portfolio expand and apply it to our product range."
Quixant is a global leader in the design and manufacture of cutting-edge PC systems and displays for the global gaming industry. John Malin, global sales director for the company, said: "As an important product launch partner for AMD's embedded R1000 system-on-chip, we are happy to be again High-performance embedded processing technology brings to the gaming industry. Our customers have high requirements for graphics performance and display quality. AMD's embedded processor allows us to achieve a customer-friendly visual experience. Now, with the new AMD Ruilong embedded R1000 system-on-chip, we can continue to provide this experience while significantly improving the price/performance ratio, which can benefit everyone. The first product to adopt this system is QXi-7000 LITE, which is what we have built so far. The most flexible and versatile platform."
Michael Arzt, chief operating officer of Atari© Interconnect Equipment, said: "The use of AMD's embedded R1000 driver Atari VCS allows us to support 4K 60fps HDR content to meet users' expectations for modern secure gaming and entertainment systems. AMD's The new Ruilong embedded system-on-chip also helps protect the environment and content of VCS, because we want to support an unprecedented open access model, allowing the highly creative Atari developer community to install freely while using the Atari OS. Other operating systems."
Listing status
The AMD Rex embedded R1000 will be available to ODMs and OEMs worldwide this quarter and is currently supported by Advantech, Alphainfo, ASRock Industrial, Axiomtech, DFI, iBase, Kontron, MEN, Mentor, Sapphire, zSpace and many other hardware and software companies.
In addition, the AMD Ruilong embedded R1000 SoC also supports the Mentor® Embedded Linux® Flex operating system (available), which continues the good relationship between the two companies.