Mouser Electronics supplies NXP Semiconductors' i.MX 8QuadMax and 8QuadPlus application processors
Focusing on the introduction of new products and providing a large inventory of electronic components distribution, Mouser Electronics will supply NXP Semiconductors' i.MX 8QuadMax and 8QuadPlus application processors from now on. These two multi-core application processors are suitable for automotive infotainment, advanced industrial human-machine interface (HMI) and control, head-up displays, machine vision, and tracking devices.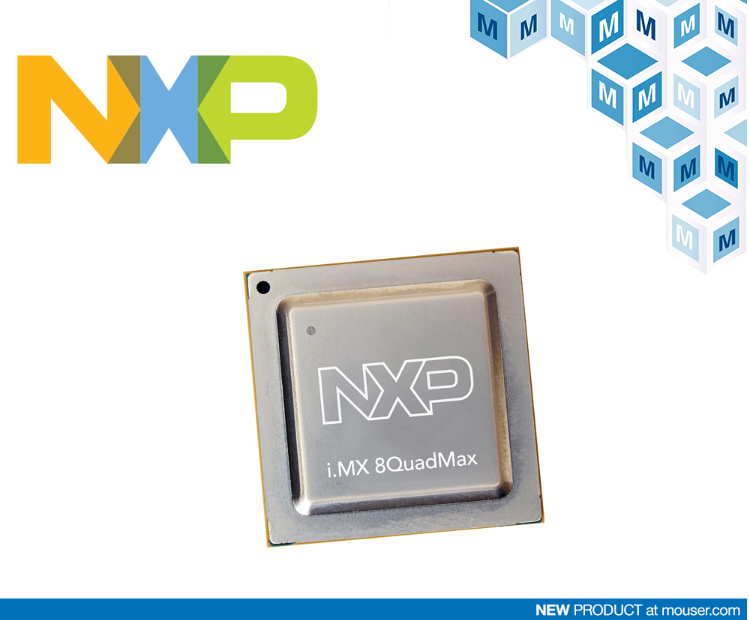 The NXP i.MX 8QuadMax and 8QuadPlus application processors provided by Mouser Electronics can quickly deploy multiple operating system platforms through advanced full-chip hardware virtualization and domain protection. These two highly scalable processors are equipped with four Arm® Cortex®-A53 cores, two Cortex-M4F cores and one (QuadPlus) or two (QuadMax) Cortex-A72 cores, and integrated one for audio pre-processing Processing and post-processing HiFi 4 DSP core and two graphics processing units (GPU).
These processors provide high-performance end-to-end visual processing and are ideal for developing advanced vision-based human-machine interface systems, and support separate content display on up to four 1080p screens or a single 4K screen. These devices use hardware-based virtualization, split GPU and display architecture and have resource allocation functions, which can reduce costs and accelerate the time to market than simply using Hypervisor technology.
Mouser also stocks the i.MX 8QuadMax Multi-Sensor Support Kit (MEK), which provides a comprehensive platform for developing and evaluating various applications in the embedded automotive and industrial markets. The i.MX 8QuadMax MEK CPU board is highly integrated, supports graphics, video, audio, and voice functions, and contains all the software and drivers required to develop and evaluate various applications.