Arrow Electronics, Panasonic Industries and STMicroelectronics jointly launch IoT smart device modules
Arrow Electronics, Panasonic Industries and STMicroelectronics have jointly launched low-power wireless multi-sensor edge smart solutions for smart factories, smart homes and smart lives.
This IoT solution module integrates Arrow 's engineering design and global distribution capabilities with IoT Industrial 's IoT module based on STMicroelectronics 'BlueTile (STEVAL-BCN002V1B) multi-sensor development kit, enabling customers to easily test product designs To bring new IoT products to market faster.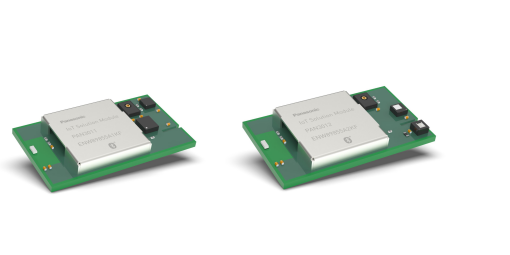 This IoT solution module contains ST 's latest low-power Bluetooth system-on-chip (SoC) BlueNRG BLE 5.0 and multiple sensors such as inertial, environmental and audio sensors, enabling equipment manufacturers to introduce various affordable, compact, Value-for-money IoT products meet the needs of smart factories, smart homes and smart living markets.
A comprehensive service and functional verification process helps reduce bill of materials costs. In an energy-efficient, low-power design with Bluetooth communication capabilities, the module integrates accelerometers and gyroscopes, as well as time-of-flight ranging sensors, pressure sensors, and humidity sensors, and is tested and certified by standardization organizations to enable OEM customers to Dadi shortens time to market and reduces design costs and complexity.
"These modules are developed by Panasonic Industries based on the ST BlueTIle sensor node development kit with excellent functions and design, and are ideal for accelerating the creation of various edge node sensors suitable for all IoT. These modules are currently sold by Arrow Electronics. "Philip Lolies, vice president of marketing and applications for STMicroelectronics' EMEA, said.
Dr. Sara Ghaemi, head of the IoT team at Panasonic Industrial Europe, said: "Getting inspiration from ST BlueTIle, the Panasonic IoT solution module helps customers shorten product development cycles in this fast-paced era. Panasonic Industrial can provide quality customer service throughout Product life cycle from design, development, verification to after-sales stages. These modules help customers reduce development workload and total product cost, while ensuring that product quality reaches the highest level and obtain the required product certification. This new solution Will meet the needs of customers in the smart factory, smart home and smart living markets. "
Matthias Hutter, vice president of product management and supplier marketing at Arrow Electronics, said: "Modern embedded designs require sensors and wireless connectivity. This trend is accelerating because the breadth of wireless standards is being integrated into products. Designing circuits that support this trend will require a lot of time and resources, as well as additional certification time. But if you use pre-certified wireless sensor modules in the system design, you can save development time and budget for our customers. Speed ​​time-to-market. By working with STMicroelectronics and Panasonic, we integrate basic sensors and wireless building blocks to speed up the design process. "