WPG Holdings launches NXP based MCU LPC55
Recently, the company's leading semiconductor component distributor, Asia United Holdings, announced that its company will launch a computer peripheral product application solution based on the NXP MCU LPC55 series.
Although mobile electronic devices are now popular, everyday work and life cannot be separated from the existence of computers. How to make the traditional behavior of using computers become efficient, convenient and fun, and become a new trend in the design of computer peripheral products. Creative computer peripheral smart products have also become one of the most popular product categories in the sluggish PC industry in recent years.
The computer peripheral products based on the NXP MCU LPC55 full range of solutions introduced by the company are: wireless keyboard, wireless mouse, Hi-Res Audio on headphones or speakers, and lighting control on the product. Technology, full-featured. The main platform of the solution uses the latest NXP LPC55 series of MCUs, which are based on the Arm®+M33 for the Dual Core+DSP architecture. The mass-market and high-performance microcontroller series is embedded in 40 nm. Flash technology, improving product architecture and increasing integration.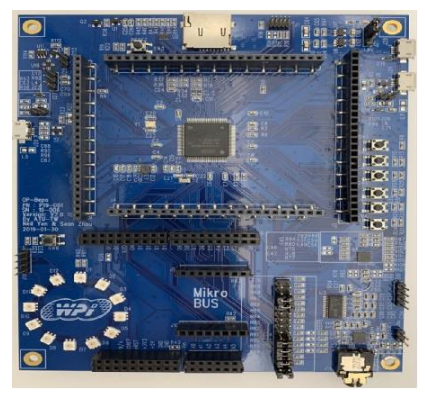 Figure 1 - WPG Holdings Launches Display Board Diagram Based on NXP LPC55 Series Computer Peripheral Application Solution
Core technology advantage
MCUs based on the Arm® Cortex®-M33 core deliver up to 20% better performance than the Cortex-M3 core;
NXP's current power-hungry MCU family achieves dynamic power consumption of 32 uA/MHz at 96 MHz;
Accessible security: The main platform MCU is based on the trust and configuration of the SRAM PUF, executed by the encrypted images (internal flash) real-time, and through the TrustZone-M protection mechanism;
A new breakthrough in performance efficiency: The main platform MCU provides integrated power management IC (DC-DC) and dedicated co-processors for core signal processing and encryption acceleration;
Comprehensive product and scalability: The main platform MCU has a low cost advantage of 40nm and provides a wide range of expandable connectors on the development board;
You can use a PC to play sound through a USB audio driver connection;
Controllable RGB LED (this LED contains driver) Display. If you need to expand the number of LEDs, you can use the J19 connector on this solution board to connect to the Brightik solution light board made by WPI. The extended application reference of the demonstration is like atmosphere light, advertisement. Kanban, TV wall, etc.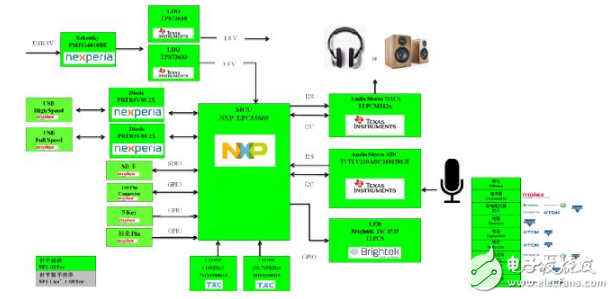 Figure 2 - WPG Holdings launched a solution block diagram based on the NXP LPC55 series of computer peripheral products application solutions
Program specification
[core specifications]
ARM Cortex-M33 core 100MHz Dual Core & Power Quad & Trust Zone & Security Engine, 640 KB Flash & 320 KB SRAM
[peripheral interface performance]
USB, USB High speed (H/D) w/ on-chip HS PHY; USB Full-speed (H/D), Crystal-less
SDIO, Support 2 cards
ADC, 1Msps sample rate 16 bit SAR ADC
SPI, High speed SPI up to 50MHz
I2S, Audio High DefiniTIon and High ResoluTIon 32-Bit, 384-kHz PCM playback
[Switching interface maximum number reference]
8 sets of Flexcomm support up to 8xSPI, 8xUART, 8xI2C, 4x I2S
【encryption】
AES-256 HW EncrypTIon/Decrypt for flash data
Protected Flash Region (PFR)
SHA-2
SRAM PUF for Key GeneraTIon support
PRINCE-On-The-Fly Encrypt/Decrypt for flash data
DICE
Secure debug authentication
RNG