Vishay's new FRED Pt® Ultrafast
Vishay Intertechnology, Inc. (NYSE stock code: VSH) announced the launch of eight new 100 V and 200 V devices to expand its Fred Pt® Ultrafast recovery rectifier products. The new rectifiers are packaged in eSMP® series SlimSMAW (DO-221AD), with low height Up to 0.9 mm.
Vishay Semiconductors diodes are compatible with common SOD-128 package footprints, and lead widths are larger than SlimSMA packaged devices for higher reliability.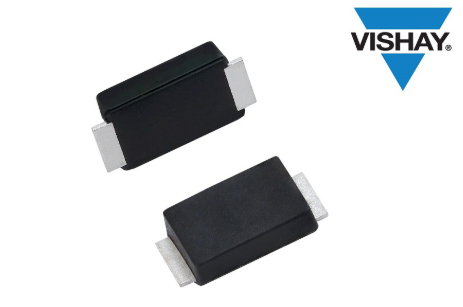 The 2 A and 3 A rectifiers released recently have high current density, and wide leads have stronger PCB adhesion, which can improve the auto optical inspection (AOI) capability of automotive systems. The rectifier uses FRED Pt® Ultrafast technology. The ultra-fast recovery time is as low as 16 ns at TJ = 25 ° C. The Qrr is reduced to 20 nC and has a soft recovery function. The entire operating temperature range is ‑55 ° C to +175 ° C.
The rectifier provides AEC-Q101 certified products. The forward voltage is reduced to 0.69 V, which can reduce power consumption and improve efficiency. It is suitable for automotive engine control unit (ECU), anti-lock brake system (ABS), HID and LED lighting, communication And industrial high-frequency inverters, DC / DC converters, freewheeling diodes and power factor correction circuits.
Rectifier MSL moisture sensitivity level reaches J-STD-020 standard level 1, the highest peak of LF +260 ° C. The diode is RoHS-compliant, halogen-free, and suitable for automatic placement processing.
Samples of the new Ultrafast rectifier are available now, and mass production is available. The lead time for bulk orders is 14 weeks.