Vishay introduces polypropylene film capacitors
Automotive grade metallized polypropylene film devices operate at temperatures up to +125 ° C, making them suitable for hybrid and electric vehicles.
Recently, Vishay Intertechnology, Inc. (NYSE: VSH) announced the launch of a new series of automotive-grade AC and pulse metallized polypropylene film capacitors --- MKP385e, suitable for hybrid and electric vehicles. Vishay BCcomponents MKP385e series devices have a maximum operating temperature of +125 ° C (observed voltage derating), complying with IEC 60384-17 and AEC-Q200 standards (version D), 60 ° C, 93% RH temperature and humidity and bias at rated voltage Pressure (THB) test for up to 56 days.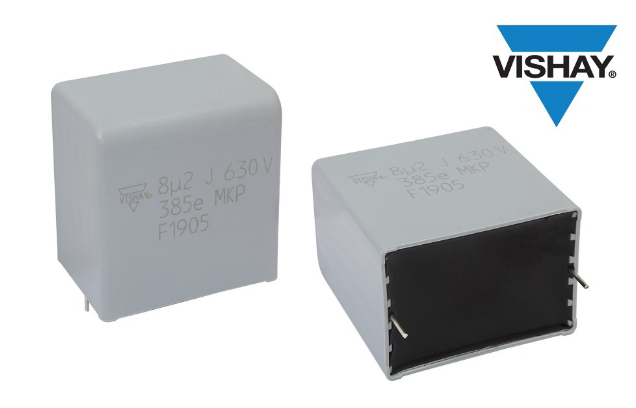 The recently released radial potted capacitors ensure highly stable pulse strength and ripple current performance under harsh environmental conditions to extend service life. The device uses a compact package to increase density and is suitable for on-board and inductive charging systems, battery management, keyless entry systems, snubber circuits, resonant converters, and power supplies.
The MKP385e series offers eight voltage ratings from 400 VDC to 2500 VDC. Capacitors with a rated voltage below 630 VDC adopt a single structure, and above 630 VDC adopt a series of thin film structures. Capacitors are rated from 0.001 µF to 15 µF, with ESR as low as 4 mW, and ripple currents up to 19.3 A. The device is RoHS compliant and Vishay can customize it as required.
The MKP385e series is now available for sampling and mass production, with lead times of 10 to 13 weeks.