Vishay Introduces New Series of VDR Metal Oxide Varistors
The surge current capability is up to 13 kA and the UL certified operating temperature is +125 °C.
Recently, Vishay Intertechnology, Inc. (NYSE stock code: VSH) announced the launch of a new series of VDR metal oxide varistor (MOV)---VDRUS series, certified operating temperature of +125 °C, in line with UL 1449 version 4 And VDE/IEC 61051-1/2 standard. Vishay BCcomponents VDRUS series resistors are designed for overvoltage and transient voltage protection in consumer and industrial applications with up to 30% better surge current capability than previous generation devices.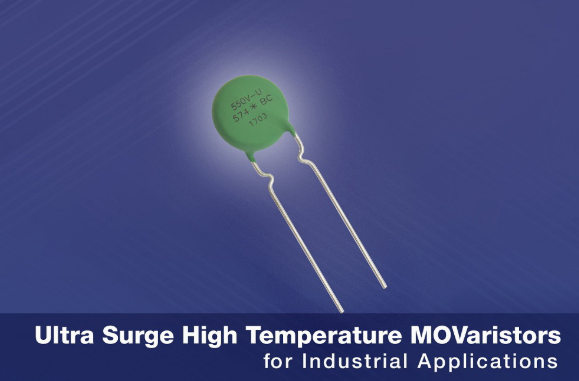 The devices introduced today consist of high-purity zinc oxide chip resistors with standard dimensions of 7 mm, 10 mm, 14 mm and 20 mm with two solid copper leads or matte tin clad steel wires. Thanks to the UL94-V0 grade flame retardant silicone coating, which has electrical, mechanical and climatic protection, the new varistor has excellent high temperature performance.
The VDRUS series has an inrush current rating of 1.8 kA to 13 kA, a rated voltage of 115 VAC to 680 VAC, and an energy absorption of 19 J to 720 J. It is available in either a straight lead or a bent lead. The varistor is suitable for power supply controllers and input filters in industrial applications such as electric furnaces, washing machines, and industrial applications such as motor controllers, AC/DC converters, and circuit breakers.
The device is RoHS compliant and halogen-free, suitable for automated plug-in assembly, wave soldering and lead solder paste reflow processes.
Samples of the VDRUS series of varisors are available now and are in volume production with lead times of six to eight weeks.