TE Connectivity's Sensor Applications in Medical Devices
TE Connectivity's (TE) experts have created a wide range of in-depth sensor and application expertise and have applied this expertise to the development of sensor solutions for medical devices, with sensor solutions in the medical device field as a larger product branch. It has a wide range and currently has more than 40,000 products and covers multiple vertical markets. The combination of this product range and the company's global footprint will make TE one of the world's largest sensor experts.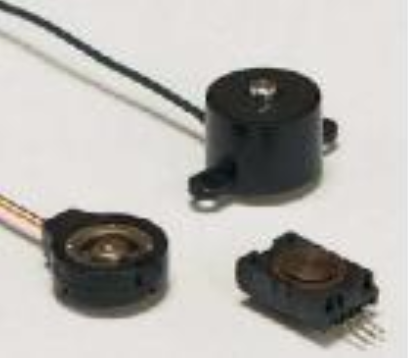 The measurement range covered by TE medical sensors includes monitoring of bubbles, forces, humidity, fluid volume, position, pressure, pulse/pulse, temperature and vibration/acceleration. According to the type of application of medical equipment, the type of application equipment of the sensor should include interventional treatment equipment, surgical equipment, patient monitoring equipment, respiratory and dialysis equipment, hospital infrastructure (such as medical gas distribution) and wearable medical equipment.
Typically, a variety of infusion pumps can be used to inject fluids, drugs or nutrients into the patient's circulatory system. Although the injection is mainly based on intravenous injection, in a few cases, the infusion pump is also used for subcutaneous injection, arterial injection and epidural injection. There are many variables that affect the working effect of the infusion pump, including fluid volume and injection method (divided into continuous injection, intermittent injection or patient controlled injection). To ensure fluid flow, sensors can be installed on the infusion pump to monitor for possible blockages. Improving the safety of patients in this way can be understood as the practice of Hippocrates' vows. Since the correct dose (= unit time injection volume) can directly affect the treatment effect, which in turn affects the patient's health, the infusion pump monitoring is highly correlated with the patient's health. This applies equally in hospitals and home care: in general, the placement of medical staff in medical stations (intensive care units, hospitals or clinics) is subject to economic constraints, so it is difficult for healthcare professionals to monitor the infusion status of individual patients in real time. . In addition, patients who need infusion at home do not have the support of integrated electronic control functions based on sensor technology, which means they do not have the medical conditions and technical conditions to check whether the infusion pump is normal. Whether at home or in the hospital, pressure-type force sensors can play their part, monitoring the obstruction of the infusion tube that requires immediate corrective action. Without considering this core function, the load cell must be able to control both the cost and the quality/reliability standards.
TE's force sensors further enhance the functionality and reliability of medical devices. With its proven technology, a large number of successful application cases and a stable process, micro-melt sensors make it a technology choice for many measurement requirements. This type of sensor combines its technical characteristics and economic benefits to meet the cost constraints required by the medical device industry while providing the features needed to enhance the functionality of medical devices. TE's global footprint enables the company to provide global support for all relevant markets. In order to avoid the need to do a lot of work to obtain approval from the Food and Drug Administration for wireless connectivity software facilities, medical devices currently use line connections, and if they can reduce the number of cables connected to patients and their beds, then to patients and hospitals. In terms of work, it has great benefits. TE will provide wireless connectivity support for medical devices. Expertise in wireless connectivity stems from TE's industry experience in providing technical support to a wide range of industries worldwide.
As an authorized distributor of TE ConnecTIvity, Heilind can provide relevant services and support to the market. In addition, Heilind also supplies products from many of the world's top manufacturers, covering 25 different component categories, and pays attention to all market segments and all customers. Constantly seeking a wide range of product offerings to cover all markets.