Sunsea Telecommunications Introduces New Cellular IoT Module
Ayla Networks' Internet of Things (IoT) Platform as a Service (PaaS) provides industry-leading device management and application support for the first time in the low-power cellular IoT market.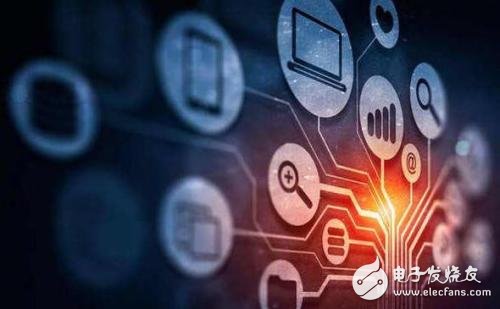 Ayla's joint venture partner, Sunsea Telecommunications, has introduced a new line of cellular IoT modules that will be pre-installed with Ayla IoT device agents. The new Sunsea Mobile IoT Cloud Module is manufactured by SIMCom Wireless Solutions and Suns' subsidiary Longsung, which together share a significant share of the global cellular IoT market.
The Rising Sun Ocean module, which supports narrowband IoT (NB-IOT) and 4G and 2G cellular networks, will provide first off-the-shelf enablement - from terminal device cellular connectivity, device management and applications to the cloud - for cellular Internet of Things solutions. By using these cellular IoT modules running Ayla agents, telecom service providers, mobile network operators (MNOs) and interconnect product manufacturers can more quickly and easily develop and deploy IoT solutions using cellular communications.
"This new module provides a fast and secure way to adopt cellular communication technology, seamlessly integrating cloud-based device management with cellular network ubiquity and remote wireless communications," said David Friedman, CEO of Ayla Networks.
"With this new Sunsea module, Ayla is expanding our existing cellular connectivity solutions to include the latest low-power technologies. This will enable us to enter new markets and expand our products in the cellular ecosystem, while Our customers offer another important means of launching high-value IoT products."
"Module manufacturers, device manufacturers and MNOs can benefit from this new module, which can remotely monitor device status on 4G and NB-IoT networks," said Jun Zou, Chief Technology Officer (CTO) of Sunsea. "By integrating cloud-based service connectivity into cellular modules, Sunsea is leveraging SIMCom and Longsung's leading market position in the cellular IoT market to deliver new products that provide end-to-end device management and vertical applications at the device and network edge. And cloud level."
Currently, IoT solutions typically rely on Wi-Fi, Bluetooth and other short-range wireless communication protocols. These approaches present significant challenges for IoT solutions that must communicate over longer distances, such as agriculture, energy, and other outdoor applications.
Cellular network coverage has the advantage of remote communication and is estimated to account for 90% of the world's population. But cellular networks such as 2G, 3G and LTE consume a lot of power and are designed for connecting people, not the Internet of Things. For the advantages of voice and multimedia applications, they are generally not suitable for low-power or battery-powered devices or IoT applications with a small amount of infrequently transmitted data.
Grand View Research estimates that the value of the cellular IoT market in 2016 is close to $1.8 billion and is expected to reach $9.65 billion by 2025. Ericsson predicts that by 2022, 70% of wide-area IoT devices will use cellular technology.
The Sunsea Mobile IoT Cloud Module running Ayla Device Agents can help achieve these predictions, allowing organizations to connect their IoT solutions over cellular networks just as they now use Wi-Fi network connections. IoT devices built with Sunsea modules can effortlessly connect to the Ayla IoT cloud, where virtualized devices can access all of Ayla's device management, data ingestion, and advanced application and service development and delivery capabilities.
From the beginning, Ayla designed the industry-leading IoT platform with high configurability and ignorance in terms of communication protocols and device types. For Ayla's customers, this approach means faster time to market, lower cost, more choices in a richer service and application ecosystem, and the ability to automatically leverage the Ayla IoT platform to enhance functionality. There is no need to undertake the massive development and support costs required to build their own IoT cloud platform.
For Ayla, its approach means it's easy to support new connections and other options. Ayla device agents are placed on all new Sunsea mobile IoT modules, enabling Ayla to enter new markets such as agriculture, while leveraging new partners in the cellular space to extend its products to new and existing customers.
"This Sunsea cellular IoT module demonstrates that our goal is to continue to provide our customers with the most scalable, secure, and reliable way to connect all devices to any technology and best help them achieve the business results they need. ," Friedman said.