STMicroelectronics Introduces Instant Suppression Diode
STMicroelectronics Introduces Latest Generation of Transient Voltage Suppression (TVS) Diodes with Market-Leading Power Density, 600W Power Rating in SMB Flat Package, Transient Power Up to 1500W, Power Rating and Instantaneous in 1.0mm Thick SMA Flat Package The state powers are 400W and 600W, respectively.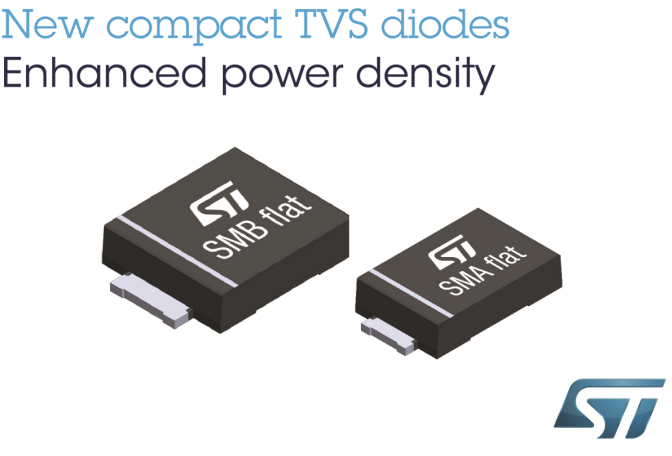 ST's new 1500W SMB Flat package is not only thin, but the transient power is comparable to that of a traditional SMC package, and the package area is less than half that of a traditional SMC package. The 400W and 600W SMA Flat and SMB Flat products are fully compatible with alternative SMA and SMB packages. Leakage current is one-fifth that of other manufacturers' TVS diodes on the market, minimizing the effects of diodes on system operation and power consumption.
STMicroelectronics' new ultra-thin package high-power protection diodes range from 5.0V to 188V reverse cut-off voltages for telecom equipment, consumer products, power tools, electric bicycles, drones, robots and automotive electronics. . The range also includes industrial grade and AEC-Q101 automotive grades and is the most widely selected TVS diode product on the market.
400W and 600W devices are now in production. The 1500W diode is available in samples and will be put into production in early 2020. All packages are side wettable electroplated packages that allow automated optical inspection (AOI) technology to check for proper pin connections and control production quality.