SOURIAU Announces Excellent Sealed Connectors for Multiple Standards
In the category of sealed connectors for harsh environments, especially in civil and military aerospace applications, SOURIAU offers a wide range of products in compliance with various standards such as EN3646, EN2997 and MIL-DTL-38999. With an edge in expertise, manufacturing processes and quality control, SOURIAU brings a range of outstanding sealed connector products to the market.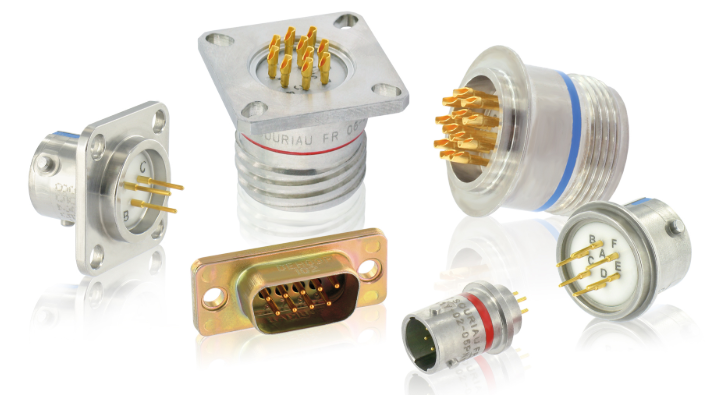 SOURIAU: First-class customer service, product quality and logistics
In the aerospace industry, SOURIAU has a reputation for listening to customer needs, high levels of manufacturing quality and efficient logistics. On a global scale, the company strictly adheres to lead times and delivery dates, whether it is direct sales or through an authorized distributor network. Since the product inventory is guaranteed, the dealer can provide the required connector when the user assembles or needs maintenance.
Large range of standard and custom products
Arnaud Calvet, product manager for hermetic connectors, said: "We also offer a sealed version of the large range of standardized connectors manufactured in the aerospace industry, including all housing sizes and pin-pin arrangements. In addition, we can also provide customized products according to customer needs. Such as through seals, thermocouple connectors and press contact versions."
The future of SOURIAU sealed connectors
Arnaud Calvet pointed out: "In the aerospace sector, the demand for sealed connectors for all types of equipment continues to grow strongly, including the electronics inside the aircraft, which must be protected from external fluids. We see sensors (such as pressure, temperature, Speed ​​changes, stresses, etc. are increasingly being used in all parts of the aircraft, as are the demand for sealed connectors for landing gear actuators, wing flaps and stabilizers, flight controllers and engine electronics. ""
Proven technology
The tightness between the client device and the SOURIAU connector depends primarily on the two locations. The first is the connection of the connector to the device; the second is between the contact and the housing. In the manufacture of sealed connectors, insulators made of glass replace conventional insulators. The sintered needle holder housing matched with the contact point was placed in an autoclave and melted at a temperature of 1000 °C. Under the action of the heating and cooling cycles, the glass shrinks and achieves a complete seal between the housing and each contact.
Promising SOURIAU sealed connector
According to Arnaud Calvet, "The sealed connectors are compact and therefore more and more used in industrial and aerospace applications. And because they have no rear fittings, they are lighter. These are new opportunities that we can immediately seize. "
http://www.esterline-connection-technologies.com/en-en/products/connectors/hermeTIc-connectors
Esterline ConnecTIon Technologie
Esterline ConnecTIon Technologies (SOURIAU SUNBANK) is a global leader in interconnect solutions for the toughest environments (aerospace, defense, transportation, energy, industrial equipment, healthcare equipment and lighting).
The company also invested in R&D bases and factories to produce solutions that meet environmental requirements and international trade regulations.
SOURIAU-SUNBANK's wide range of products are designed with state-of-the-art electrical and optical connection technology for non-hazardous environments and extreme temperatures, strong vibrations and corrosive liquids, meeting specific international market standards.