Samsung Display has supplied some 7.2-inch foldable panel samples to Apple
2019 is the first year of folding mobile phones. Samsung, Huawei and Rouyu have released folding screen mobile phones. Next, other mobile phone manufacturers will also release folding screen mobile phones. Transparent polyimide (CPI) has the flexibility to make CPI a must-have for folding screen phones. However, the glass manufacturers who originally dominated the mobile phone cover market did not want to lose the folding screen mobile phone market. Corning revealed to AVC Industry Chain Insight that Corning is developing an ultra-thin, bendable glass for folding equipment. So far, the technology has been successful in the development phase for thicknesses from 125 microns to 35 microns. This breakthrough glass can be undamaged after thousands of bends and remains flat. Corning further pointed out that "Corning and customers are conducting sample analysis on this ultra-thin, bendable innovative glass, and we will work with our customers to optimize the equipment system to meet the escalating design needs of our customers."
Corning has been a supplier of glass cover for Apple's mobile phones. The customer of Corning's collapsible glass samples may be Apple. According to supply chain sources, Samsung Display has supplied some samples of 7.2-inch foldable panels to Apple. Apple is also developing foldable phones.
CPI cover is not perfect
Currently, all foldable screen phones use transparent polyimide (CPI). Samsung's folding screen phone uses Sumitomo Chemical's CPI, and the soft-wool folding screen phone CPI is provided by Kolon industry. The foldable screen mobile phone cover must meet high transmittance, low haze, scratch resistance, softness and high stability. Among the currently available materials, the rigid glass cover can not meet the folding screen mobile phone. The request, CPI becomes one of the necessary materials for folding screen mobile phones.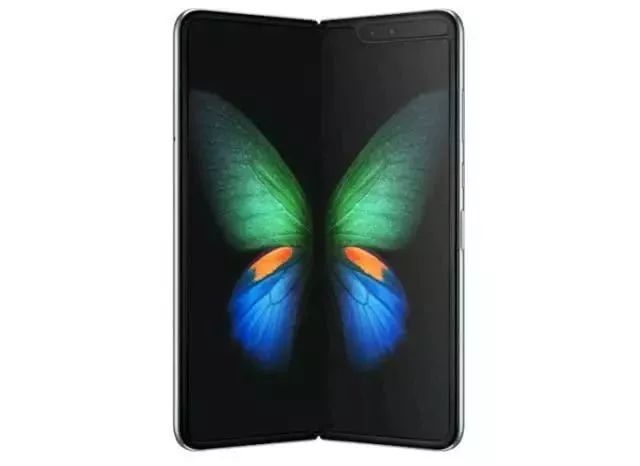 CPI has certain advantages. CPI materials have high temperature resistance, low thermal expansion coefficient, thickness uniformity and surface roughness. However, the requirements for folding mobile phones are higher and the hardness and light transmittance need to be enhanced. Therefore, CPI needs to be coated with hard coating to enhance the hardness. At the same time, the folding mobile phone needs to have a CPI transmittance of at least 88%. To avoid the occurrence of matte or opaque, small black spots on the screen of the mobile phone. However, CPI is not perfect. Many people in the industry have pointed out that CPI has poor scratch resistance and is prone to scratches. Hu Wei, general manager of Donglihua pointed out that CPI has poor anti-impact protection ability, and when it is hit by external force, it can not be protected, and the inner flexible display is easily destroyed. Moreover, the rigidity and flatness of the PI are poor, and the reflection is wavy, and the optical effect is not as good as that of the glass cover. Corning also said that Corning's ultra-thin, bendable glass has superior durability, scratch resistance, and superior optical clarity compared to other alternative materials such as plastic. And the glass does not appear discolored or fine lines due to folding or high temperature and high humidity, thus ensuring superior optical clarity. Hu Wei believes that the thickness of the ultra-thin tempered glass can be less than 0.1 mm, which can effectively solve some shortcomings of CPI, but it is also necessary to further improve the strengthening performance of the glass. To this end, Toray is looking for a glass solution while simultaneously developing coating materials to help increase the strength of the glass by coating to cope with the ever-changing product and technology needs.
Can flexible glass replace CPI?
Corning is developing refoldable glass. The glass solution is not Corning Willow Glass or Corning Gorilla Glass, but a new glass solution tailored to the unique design needs of foldable equipment.
Corning is expected to produce this glass in large quantities as folding phones become mainstream in the next few years. Although Apple has not disclosed its foldable mobile phone program, the company has been using Corning's glass since the launch of the first iPhone. John Bayne, Corning's senior vice president and general manager, said: "We have glass samples sent to our customers for testing. They are usable, but they don't fully meet all the requirements. People either want our glass to have Better drop resistance, or we want our glass to have a smaller folding radius. We can meet any of their requirements. However, the key issue now is that they must meet both of their requirements." The glass used has a thickness of 0.1 mm and a radius of curvature of 5 mm. Byrne said: "The technical challenge behind the problem we are trying to solve is that you have to maintain a small bending radius of 3 to 5 mm and increase the damage resistance of the glass. This is what we are facing now." The foreign media also interviewed Professor John Mauro, who is currently studying at Pennsylvania State University. He used to be an employee of Corning. He said that current foldable phones use plastic polymers because the glass is not technically ready for folding screens. Mauro said: "This polymer is more flexible and easier to bend at the same thickness. The molecules of this polymer are easier to rearrange when dealing with pressure. The structure of the glass is rigid." Mauro said that Corning's estimate may be a bit conservative about how long it takes to produce collapsible glass. Corning previously emphasized that folding screen covers always require a balance and trade-off between durability and small folding radius. Currently, no single material can achieve the best of both worlds, and mobile phone manufacturers may focus on durability. Not only Corning, but other glass manufacturers are also developing curved glass. It is understood that Nippon Electric Glass is also developing a foldable glass cover. Asahi Glass, Electric Glass (NEG), and SCHOTT have developed a glass with a certain curvature, mainly for the automotive market. Hu Wei, general manager of Donglihua, believes that there is no capacity in the industry to bypass ultra-thin tempered glass. Terminal manufacturers can only use CPI for the time being. In the future, with the trend of folding screens, the amount of usage will increase, and it is believed that the ultra-thin tempered glass will soon replace CPI.