Mouser launches Samtec 5G automotive solution
Focusing on the introduction of new products to promote the innovation of the industry's electronic component distribution, Commercial Electronics (Mouser Electronics) began to stock Samtec's 5G automotive and transportation connection solutions, and can ship the same day.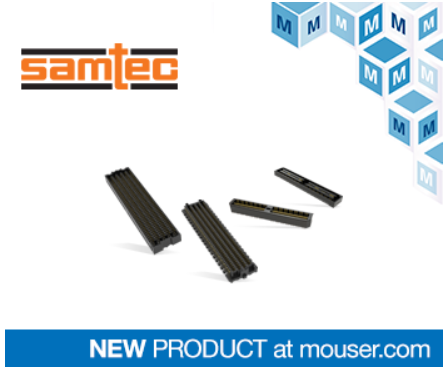 Utilizing next-generation 5G networks and cloud services, Internet of Vehicles (V2X) technology enables intelligent driving, improving traffic conditions and increasing safety. Samtec's automotive solutions include high-performance interconnect systems to support the ultra-high frequencies and high data rates required by 5G technologies such as millimeter wave, massive MIMO, beamforming, and full duplex.
Samtec SEARAY ™ SEAF high-density socket connectors have a stack height of 7 mm to 40 mm and PAM-4 performance up to 56 Gbps, and provide right-angle sockets, 0.8 mm open terminal arrays, crimp sockets, and right-angle crimp sockets. Versions. The SEAF receptacle connector provides solder pins for easy handling and has up to 560 single-ended input / output (I / O) or 140 differential pairs.
Samtec Q Strip ™ mezzanine connectors are designed for high-speed board-to-board applications where signal integrity is important. Q Strip connectors have surface mount signal terminals and provide a surface mount ground plane between the two rows of signal terminals to improve electrical performance. Q Strip connector mating groups are available in 8 different stacking heights, ranging from 5 mm to 30 mm. In addition, guide pins for blind insertion and positioning pins and latches for correct connector placement before reflow processing are provided.