Mouser Electronics and SEARAN Sign Global Distribution Agreement
Mouser Electronics, a global authorised distributor of electronic components focused on the introduction of new products, today announced the signing of a global distribution agreement with SEARAN. SEARAN is a fast-growing supplier of Bluetooth wireless connectivity products and provides innovative solutions to consumer, medical and industrial applications.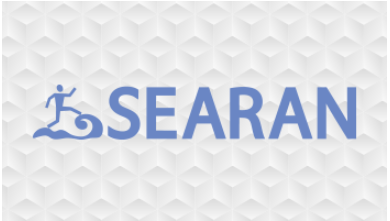 The SEARAN product line is now available at Mouser and offers developers a royalty-free software development kit (SDK) for SEARAN. These kits support devices from well-known semiconductor manufacturers such as STMicroelectronics, Texas Instruments, Microchip Technology, Marvell Semiconductor and Renesas Electronics.
SEARAN's wireless audio player software (Linux or FreeRTOS) and wireless speaker software (FreeRTOS) provide applications that enable wireless audio streaming from Advanced Audio Distribution Profile (A2DP) and Audio / Video Remote Control Profile (AVRCP) Bluetooth profiles. The audio player is transmitted to the headset or speakers. The SEARAN wireless headset software provides an application for Linux or FreeRTOS-based platforms that provides audio streaming and phone calls from the smartphone to the headset via the Hands Free Profile (HFP), A2DP and AVRCP Bluetooth profiles.
The SEARAN data package software is an SDK for Linux or FreeRTOS platform. It can transfer data for any device through Bluetooth low-power connection, transfer data for Android devices through Bluetooth SPP, and transfer data for iOS devices certified by MFI through iAP. This SDK is based on SEARAN's ultra-small Bluetooth protocol stack dotstack and is designed for low-cost, low-power embedded devices. The dotstack that complies with the Bluetooth SIG standard and has passed the test is small in size, easy to port, and already runs on most popular platforms and operating systems.