Microchip's new generation phase noise analyzer 53100A
The new generation phase noise meter combines various precise timing technologies, with smaller size and stronger performance
Microchip Technology Inc. (American Microchip Technology Corporation) today released a new generation of phase noise analyzer, the product model is 53100A. This phase noise tester can help researchers and manufacturing engineers more accurately measure frequency signals, including signals generated by atomic clocks, as well as signals generated by other high-frequency reference modules and subsystems.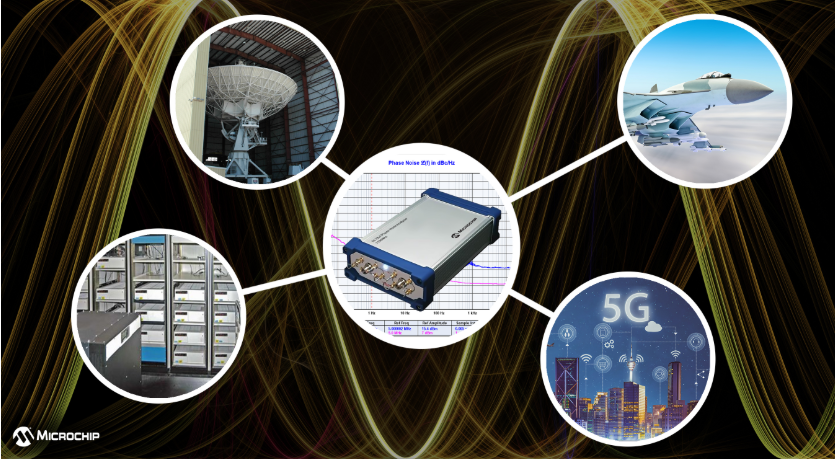 The newly launched 53100A phase noise analyzer is specially developed for engineers and researchers. Their work relies on accurate measurements of frequency signals from 5G networks, data centers, commercial and military aircraft, space vehicles, communications satellites, and metrology test applications. This new test instrument can detect RF signals up to 200 MHz, quickly capture frequency signals, and quickly and accurately characterize phase noise, frequency jitter, Allen deviation (ADEV), and time deviation. It takes only one analyzer and a few minutes to characterize all the characteristics of the frequency of interest.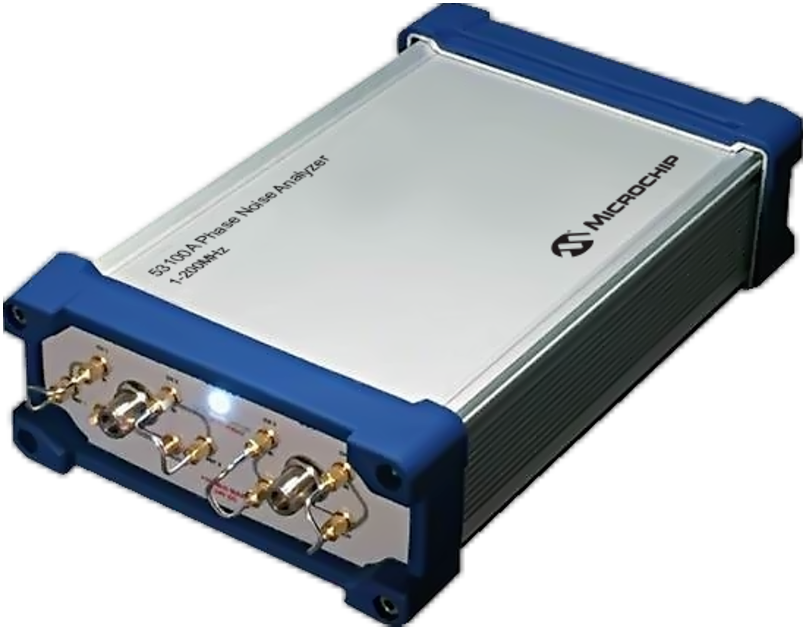 The 53100A phase noise analyzer supports a variety of configurations, and can use a reference signal to detect three different signals under test at the same time, with improved test capabilities and stability. The device is small and compact, measuring only 344 x 215 x 91 mm (13.5 x 8.5 x 3.6 inches), it is easy to integrate in various automatic test equipment (ATE) systems, and has sufficient measurement capabilities to be competent in the laboratory Level measurement and testing work. The 53100A analyzer's interface is backward compatible and shares the same commands and data streams as Microchip's 51xxA series test suites, greatly reducing the need to redesign existing ATE infrastructure.
The 53100A phase noise analyzer is very flexible. The reference device can be accessed through the front panel. The frequency scale can be different from the device under test, so that the same reference can be used to characterize different oscillators. Equipment that can be used for reference includes rubidium atomic frequency standard (such as Microchip's 8040C-LN) or quartz oscillator (such as Microchip's 1000C type constant temperature crystal oscillator (OCXO)), and also supports precision oscillator products from other manufacturers.
The 53100A phase noise analyzer is available now. Microchip provides technical support services and extended warranty services for products. For more information, please contact a Microchip sales representative, an authorized distributor worldwide, or visit the Microchip web site.