Microchip Adaptec Smart Storage Adapter
Microchip Smart Storage Adapter and AMI MegaRAC® SP-X management, seamless interoperability with firmware for large-scale secure storage management
Interoperability between Microchip and AMI simplifies the development of out-of-band remote storage management solutions and reduces data center operating costs.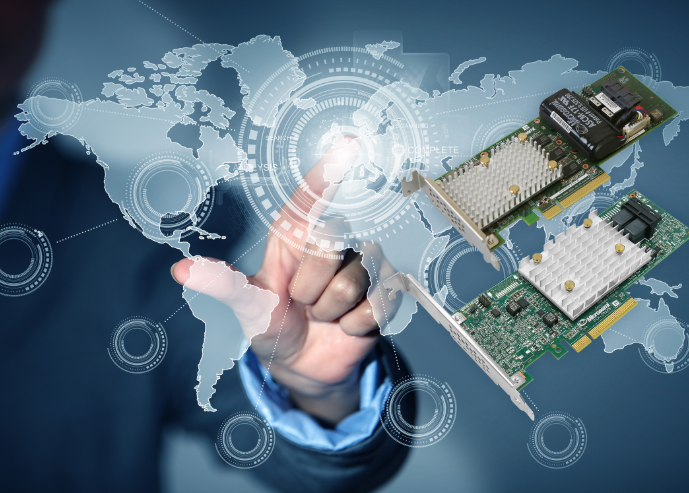 To enable secure remote management and remote troubleshooting of platforms and devices, data center administrators and IT managers need to add new software, hardware, and firmware to interact with storage adapters and other server components. Microchip Technology Inc. today announced the availability of the Adaptec Smart Memory Adapter with the above features. The new adapter now enables seamless interoperability with MegaScale® SP-X remote monitoring and diagnostic firmware from American Megatrends (AMI), which will also be supported by the MegaRAC Solution Development Framework.
Pete Hazen, vice president of Microchip's Data Center Solutions Group, said: "Our Adaptec Smart Storage Adapter is now easily integrated with the industry's widely adopted AMI-produced MegaRAC SP-X remote storage management firmware solution for any use in the world Corners enable server component monitoring, automatic system detection and diagnostics. The MegaRAC development framework's support for our adapters accelerates time-to-market for solutions that provide baseline remote management capabilities while enabling easy customization through other features."
Interoperability between Adaptec Smart Storage Adapters and MegaRAC SP-X management firmware supporting Embedded Base Management Controller (BMC) to reduce data by enabling remote management capabilities including platform status monitoring and problem notification, diagnostics and recovery The operating costs of the center. Out-of-band management allows direct access to the adapter over a network connection when the server is down or unresponsive, and improves security by eliminating server or storage system reliance on proprietary software or host tools. AMI adds support for Adaptec Smart Storage Adapters in its storage adapter management tool for the MegaRAC development framework, using a combination of the widely used Management Component Transport Protocol (MCTP) and Microchip's Storage Core Application Programming Interface (API).
AMI Business Development Director Stephen Bignault said: "The combination of Microchip's Adaptec intelligent storage adapter and MegaRAC SP-X BMC management firmware greatly simplifies the development of remote secure storage management solutions. We are proud to work closely with Microchip in our The MegaRAC development framework adds support for its adapters and provides the code packages, tools and development-related expertise needed to our cherished customers, enabling them to accelerate time to market and enhance their platform management capabilities."