Melexis Introduces New Triaxis Hall Position Sensor Series
Support for PSI5 will further reduce implementation costs.
Tysondro, Belgium - Global Microelectronics Engineering Company Melexis announces the addition of the new MLX90373 Triaxis® family of rotary and linear Hall-effect position sensors, the first Triaxis® angle sensor to support the PSI5 interface.
PSI5 (Peripheral Sensor Interface 5 - www.psi5.org) is an open standard technology based on millions of airbags. This highly responsive technology achieves a data bit rate of 125 kbit/s over unshielded twisted pair for a wide range of automotive sensing applications related to safety and comfort, such as steering wheel and chassis ride height measurements. Compared to other serial interfaces that require 3-wire or 4-wire cabling, the 2-wire system is easier to deploy and less expensive.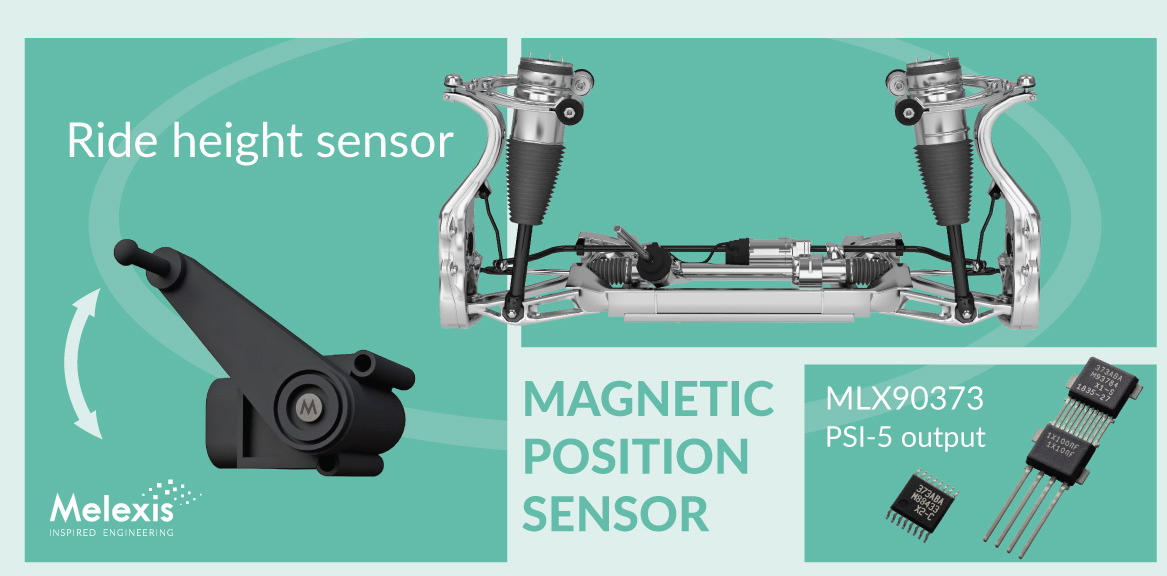 Triaxis® Hall Effect Sensor The MLX90373's rugged design provides rotary and linear position sensing to simplify the manufacturer's magnetic circuit design. The product's design incorporates a wider range of ambient temperatures (-40°C - +125°C), on-chip diagnostics, and external sensor gateway inputs, bringing all the benefits of the PSI5 interface, including four available time slots. Flexibility and support for adding additional external sensor data to the payload.
Nick Czarnecki, Global Marketing Manager for Melexis Position and Velocity Sensors, said: "The MLX90373 is an important step forward in the third-generation Triaxis® family, incorporating all the benefits of our industry-leading 3D sensing technology into the new implementation paradigm. Help more automakers reduce implementation costs and benefit end customers."
Like all Triaxis® sensors, the MLX90373 supports PCB-free installation for superior EMC performance. The product is also compliant with ISO 26262 ASIL C (SEOoC) and is available in a fully redundant dual die TSSOP-16 package. The user can choose the PSI5 interface option, meaning that the Triaxis® rotary and linear Hall effect sensor families now cover the PSI5, PWM, Analog and SENT interfaces.
The third-generation Melexis Triaxis® technology combines the latest industry-standard interfaces and high integration to further optimize performance to deliver the flexibility and robustness automotive manufacturers demand, bringing consumers the latest in safety and comfort.