Intel's acquisition of Omnitek will provide advanced FPGA solutions
On April 18th, Intel recently announced the acquisition of Omnitek, a leading provider of optimized video and visual FPGA IP solutions. It is understood that Omnitek's technology enables customized high-performance visual and artificial intelligence (AI) reasoning on FPGAs to meet the needs of customers in each end market.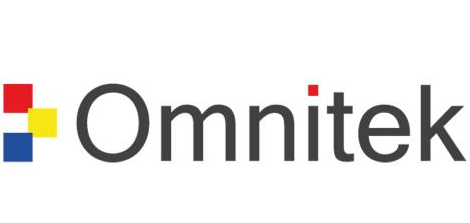 Omnitek's IP addresses demanding applications in video conferencing, projection and display, and medical vision systems. Terms of the deal have not been disclosed.
Dan McNamara, Intel's senior vice president and general manager of the Programmable Solutions Group, points out that Omnitek's technology is a powerful complement to Intel's FPGA business. With a wealth of system-level FPGA expertise and high-performance video and vision-related technologies, they are trusted partners for many of Intel's heavyweight customers.
McNamara also emphasized that by partnering, it will provide leading FPGA solutions for video, visual and artificial intelligence inference applications on Intel FPGAs, and accelerate time to market, maintain existing customers, and win more new customers.
Omnitek CEO Roger Fawcett said: "From data center to device, compute-intensive applications such as 8K video and artificial intelligence require a large number of innovative computing engines. FPGA devices are playing an increasingly important role, perfect for other processing architectures. In addition, Intel is at the center of this revolution. The Intel Programmable Solutions Group has a talented team, and we look forward to and honour to join it, which will help us realize the value of our intellectual property and engineers. "
Information shows that Omnitek was founded in 1998 and is headquartered in Basingstoke, England. The company has developed more than 220 FPGA IP cores and companion software, including high-performance solutions for WARP, ISP processing and video connectivity, helping customers significantly accelerate time-to-market. It also enables new customers who do not have FPGA expertise to implement customized, integrated, and efficient solutions on FPGAs. In addition, Omnitek uses signal processing expertise to develop IP solutions designed to deliver FPGA market-leading performance for artificial intelligence reasoning.
Intel pointed out that users require solutions to better manage the surge of data and gain business value from it. To meet this demand, Intel is actively transforming to compete for more than $300 billion and expanding the chip market. The market value of programmable solutions is approximately $8 billion, which represents a huge opportunity.
In addition, many Intel cloud service providers, enterprise and embedded customers use FPGAs in video and vision-related applications. With the acquisition of Omnitek, Intel can provide optimized and efficient solutions to help existing FPGA customers accelerate time to market. At the same time, grasp the huge opportunities brought by FPGA-based vision applications and win more new customers.