Intel releases XMM 8160 5G multimode modem in advance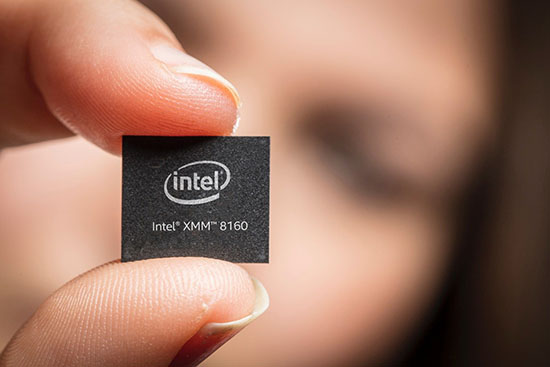 On November 13, Intel released the new XMM 8160 5G modem, a multimode modem optimized for 5G connectivity for devices such as cell phones, PCs and broadband access gateways. Intel accelerated the progress of the modem and advanced the release date by more than half a year. The XMM 8160 5G modem will support peak rates of up to 6 Gbps, which is three to six times that of the latest LTE modems on the market. It will be launched in the second half of 2019 and will bring a variety of features and experiences to accelerate the popularity of 5G.
Cormac Conroy, Intel's vice president and general manager of the Communications Equipment Group, said, "Intel's new XMM 8160 5G modem provides an ideal solution for supporting multiple device categories and meeting a wide range of 5G deployments. We saw the XMM 8160 The huge demand for advanced features, so we made a strategic decision to introduce this modem half a year ahead of schedule to provide a leading 5G solution."
The Intel XMM 8160 is a multimode modem, meaning it will support 5G new air interface (NR) standards including independent networking (SA) and non-independent networking (NSA) modes on a single chip, as well as support for 4G, 3G and 2G existing access technologies.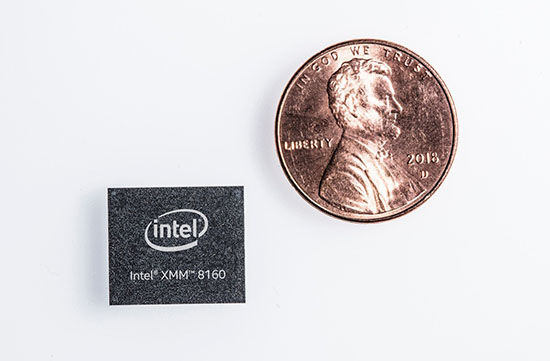 With a single-chip multimode baseband capability, the Intel XMM 8160 5G modem will enable device manufacturers to design smaller, more energy-efficient devices. Unlike the previously announced competing 5G single-mode modem, the XMM 8160 eliminates the need for two separate modems for 5G and 4G/3G/2G network connections, and avoids the design complexity of using single-mode 5G chips, power management. Problems with device appearance adjustment. By adopting a multi-mode solution directly, Intel will offer significant improvements in power consumption, size and scalability. Intel's integrated multimode solution supports LTE and 5G dual connectivity (EN-DC), ensuring that mobile devices are backward compatible with 4G without a 5G network.
The modem offers a variety of advanced technologies to support the new millimeter wave (mmWave) band, 5G NR below 6 GHz (including FDD and TDD bands from 600 MHz to 6G Hz), and download rates of up to 6 Gbps. The industry's shift to the millimeter wave and IF bands will address the huge demand for more bandwidth for users, devices and networked machines.
In addition, the modem is designed for large-scale applications. With worldwide carrier support, extensive platform certification and extensive original equipment manufacturer (OEM) support, the Intel XMM 8160 modem will provide operators and equipment manufacturers with a fully trusted 5G capability to power their global deployment.
The Intel XMM 8160 5G modem is expected to ship in the second half of 2019. Commercial devices using the Intel XMM 8160 5G modem, including mobile phones, PCs and broadband access gateways, are expected to be available in the first half of 2020.