Infineon's fourth-generation REAL3TM time-of-flight image sensor will debut at MWC2019
Munich, Germany, February 28, 2019 - Infineon Technologies AG (FSE: IFX / OTCQX: IFNNY) presented the fourth-generation REAL3TM image sensor IRS2771C at the 2019 Mobile World Congress in Barcelona, ​​Spain. The 3D time-of-flight (ToF) single-chip device is designed to meet the needs of the mobile consumer end market, especially for the need to support higher resolution with small lenses. A wide range of applications include secure user authentication (such as face recognition or hand recognition) to unlock devices and confirm payments. In addition, this 3D ToF chip helps to enhance augmented reality, image warping and photo (such as bokeh) effects, and can be used to scan rooms.
The image sensor measures only 4.6 x 5 mm and the 150 k (448 x 336) pixel output is close to the HVGA standard resolution. This gives it a resolution that is four times higher than the resolution of most ToF solutions on the market today. Its pixel array is highly sensitive to 940 nm infrared light, delivering unparalleled performance. This is achieved by a patented "Background Illumination Suppression" (SBI) circuit at each pixel. Due to its high level of integration, each IRS2771C image sensor is almost a miniature single-chip ToF camera. This greatly reduces the bill of materials cost and the actual size of the camera module without compromising performance and minimizing power consumption.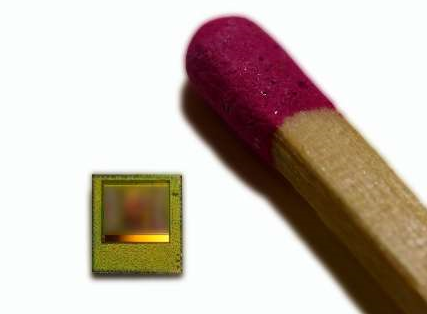 Market leading durability and energy saving advantages
Philipp von Schierstaedt, vice president and head of RF and sensors at Infineon Technologies, said: "The image sensor's durability and energy-saving advantages in ambient light make it an unrivalled product on the market. With a new generation of image sensors Infineon is able to further strengthen its leading position. Each terminal manufacturer can enhance the value of its terminal through the new REAL3 chip, while customizing the relevant design and accelerating the pace of bringing the product to market."
Through long-term cooperation with pmdtechnologies, Infineon has gained in-depth knowledge in dealing with 3D point cloud algorithms (a set of spatial data points generated by 3D scanning). As a result, in addition to Infineon's hardware expertise, customers receive comprehensive services including tools and software. Bernd Buxbaum, CEO of pmdtechnologies, said: "The fruitful collaboration has proven that only the design of deep sensing systems from the ground up, including cutting-edge ToF pixels, image sensors, module design, advanced signal processing, etc., can achieve a first-class 3D ToF system. Our customers can leverage pmd's extensive experience in developing and manufacturing state-of-the-art 3D ToF products for up to 15 years."
Supply
Infineon's new 3D image sensor chip was developed in Graz, Dresden and Siegen, fully integrated into the Infineon German plant and Austrian expertise. Samples of this chip will be available in March and volume production is scheduled to begin in the fourth quarter of 2019.