IBM: Building a hardware ecosystem based on Z and LinuxONE
"The advent of cloud computing has caused many people to misunderstand the underlying infrastructure. It is believed that enterprises will no longer need hardware in the cloud era. In fact, on the contrary, especially in the AI era, enterprises will need hardware devices more." During an interview with reporters during the 2019 period, Hou Wei, vice president of IBM and general manager of the hardware system department of Greater China, said.
The pessimistic tone of the mainframe has been around for a long time. Since the 1980s, especially after the emergence of cloud computing concepts, more and more people think that the future IT architecture will be out of the "binding" of hardware. Even so, we have seen that IBM has never overlooked its traditional hardware business during its many transformations. In the era of digital reshaping 2.0, in order to meet the new demands of enterprise users in cloud computing and artificial intelligence, IBM's investment and determination in upgrading and innovating hardware products are as firm as ever.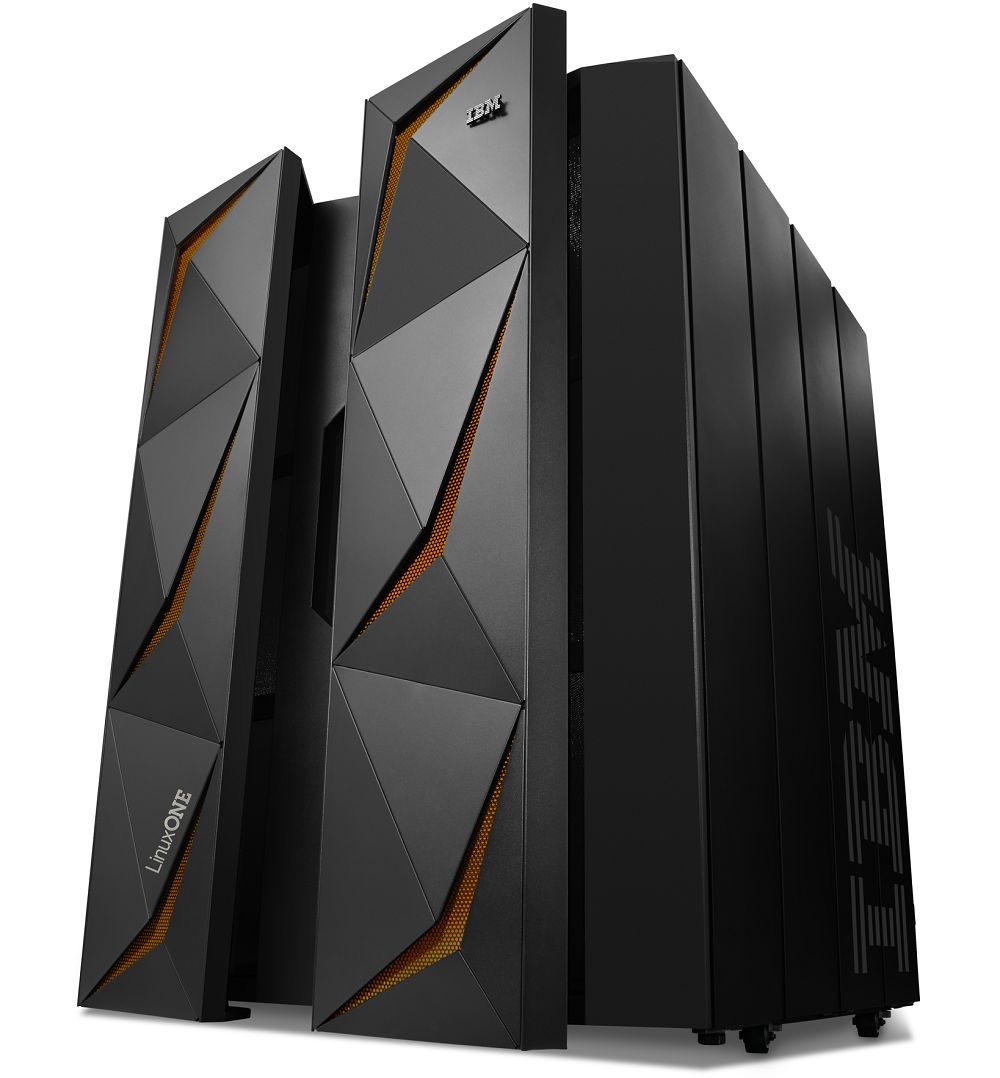 Building a modern infrastructure for digital reshaping 2.0
Today's enterprise IT architecture has undergone tremendous changes, and many companies are building more stable IT infrastructures to deliver critical applications and data with a more robust and secure architecture, hardware and software. The IBM hardware system builds Modern Infrastructure, which has three main characteristics - it can carry the most important critical applications, support agile deployment in a cloudy environment, and ensure security.
After entering the digital reshaping 2.0 phase, IBM believes that the scale of digital and AI applications will be further expanded and deepened, and key enterprise applications will gradually migrate to the cloud, and hybrid clouds will become an important trend. In such cases, the responsibility norms for customer data also need to be clarified.
Recently, Ross Mauri, general manager of IBM Hardware Systems Division, was interviewed by reporters in China. He summarized the changes from 1.0 to 2.0: "In the 1.0 phase, companies have moved some simple applications such as mail systems to the cloud. These applications generally do not involve core business, so the complexity of the process and the security requirements are not so high. In the 2.0 stage, the enterprise is the key application, they have very high requirements for security and control."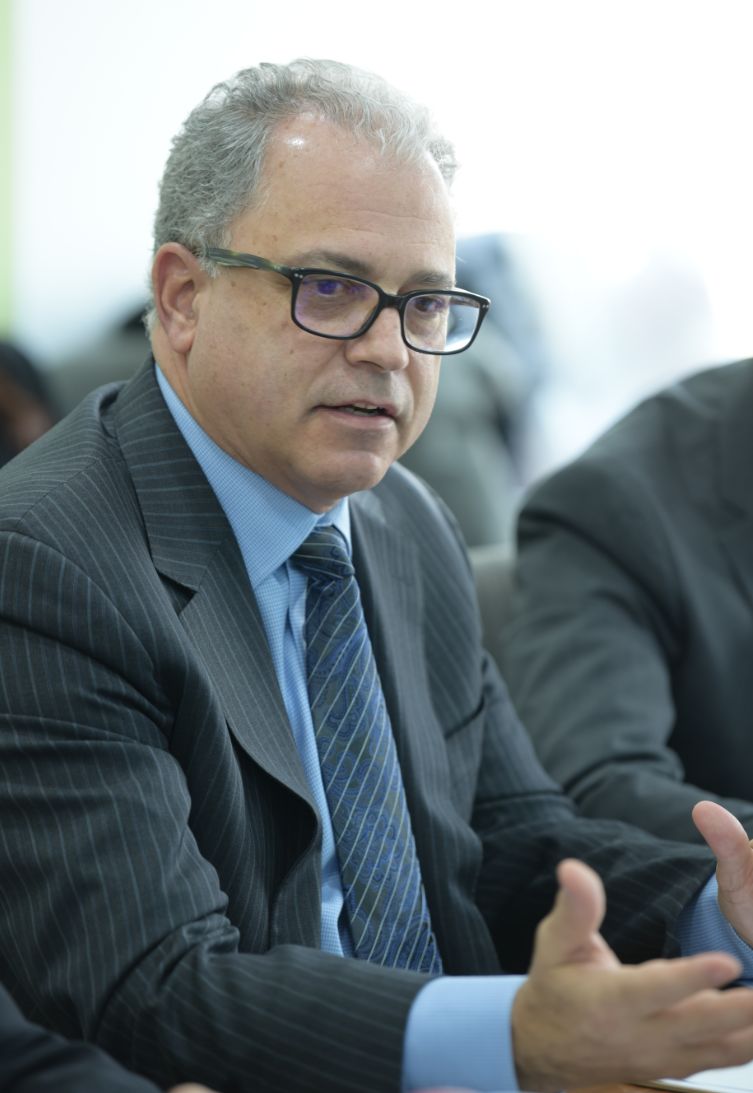 "So, in this phase of the cloud process, we emphasize the cloudy environment, openness, security, and agile architecture." Ross Mauri emphasized, "On the hardware level alone, IBM is also putting artificial intelligence, big data analysis, More and more cutting-edge technology applications, such as large-scale transaction processing and blockchain, are integrated into hardware products such as mainframes, servers, and chips to help companies better cope with the challenges of digital reshaping.
Ross Mauri, General Manager, IBM Hardware Systems Division
According to Ross Mauri, 92 of the world's top 100 largest banks are using IBM Z as their core data platform, using IBM Z for machine learning and real-time analysis of big data, using universal encryption technology. Conduct high-security large-scale transaction processing. At the same time, high-security and high-performance enterprise blockchain applications are built and run on LinuxONE.
In addition, many financial technology companies are using the IBM Z series. For example: Shuttle and its leading portfolio company DACS (a global digital asset services company) are working with IBM to combine the high security of digital assets with the value-added asset services of organizations and individuals to meet a high degree of Security requirements; in addition, Swiss software company Phoenix-Systems has also created a digital asset hosting platform using Secure Service Containers for IBM Cloud Private (SSC4ICP), an emerging field that is critical to many of the world's largest banks.
Building a hardware ecosystem based on Z and LinuxONE
As far as the Chinese market is concerned, it is still an important market for IBM hardware products. According to Hou Wei, this is mainly manifested in three aspects:
First, China's five major banks and most large commercial banks are using IBM's mainframes, and this number has increased over the past few years.
Secondly, LinuxONE, as the "star product" of IBM in the Chinese market, has been favored by many companies because it can easily solve the problem of centralized centralization of complex infrastructure, including many medical institutions, medical and health enterprises, medical insurance institutions, etc. Are all LinuxONE customers;
In addition, for many domestic financial technology companies, IBM can also provide comprehensive hardware support and services.
"
Especially in the healthcare industry, many organizations do not have as many IT staff, so the centralized management capabilities of LinuxONE greatly reduce their pressure on managing complex architectures. For the outpatient clinic of the hospital, there are obvious high and low peak periods. Through the accelerator in LinuxONE, the balanced load can be well supported to meet the different needs of peak unevenness. At the same time, LinuxONE also has very good scalability to meet the needs of a large number of business applications in the medical industry.
"
On this basis, in order to accelerate the entry of Chinese enterprises into the digital reshaping 2.0 phase, IBM Greater China Hardware Systems Division released three key initiatives for IBM Z and LinuxONE:
the first
Through the IBM z14 computing capacity on-demand lease model, it not only meets the computing needs of enterprise IT systems during peak hours, but also reduces the waste of computing power investment. Based on this model, enterprises can rent host computing power on a daily basis to adapt to unpredictable and temporary computing application needs and improve IT utilization;
second
Through the IBM LinuxONE Embedded Solution Agreement (ESA), together with local partners, provide localized and customized products and services for Chinese companies to build a local ecosystem;
third
Through LinuxONE3 annual maintenance service, the cost optimization of LinuxONE is realized to further enhance the customer experience.
In the past many years, we have rarely heard IBM talk about the host-based ecosystem, which is one of the few. Hou Wei said that the ESA cooperation model is the first attempt in the Chinese market. IBM hopes to combine the cloud management capabilities and localization capabilities of local partners with the value of LinuxONE to achieve 1+1 greater than 2, bringing customers Value added for products and services. It is understood that IBM has reached an agreement with a local partner named Xinglian Yunfu Technology Co., Ltd. to jointly promote the ESA cooperation model in China.
Not only that, in January of this year, IBM LinuxONE and Tencent Cloud TStack passed the compatibility certification, achieving a joint cooperation between the two parties in the field of cloud computing. This also allows us to see IBM's determination and ambition to lay out the hybrid cloud and cloudiness from another perspective.
"For IBM hardware systems, 2019 is a very important year, including not only traditional hosts, but also the LinuxONE market. We hope to provide customers with more value-added services and better experiences through the ecosystem. It is our key direction for this year," Hou said.
Cloudy and hybrid architecture is a huge opportunity
Today, IBM is deploying hybrid and cloudy markets at all levels, especially at the hardware system level. Ross Mauri said that from a global perspective, the cloud services used by many enterprises are even from 30-100 different cloud service providers. Cloud management has become an irreversible trend, and how to integrate so many cloud service providers Products have become the primary challenge for enterprises in the process of going to the cloud.
At the same time, after the practice of the past few years, more and more enterprises are beginning to feel the negative impact of distributed architecture: for example, the energy consumption per unit area of ​​the equipment room (such as air conditioning costs, power supply costs, etc.) continues to increase. For example, the construction of new data centers has brought about an increase in actual costs such as land occupation costs and network costs. This has become an important reason why companies have begun to choose a hybrid architecture. They must protect historical investments while also hoping to use new technologies.
"IBM modern infrastructure is proposed under such a trend, it is to solve the problem of enterprise cloud management and hybrid architecture construction." Hou Wei added, "In this regard, the value of LinuxONE is that it can 'With one hundred', through centralized integration of hundreds of x86 servers, reducing enterprise costs. Today, many banks in China have LinuxONE as the core database server, thus reducing CPU integration and software licensing. Costs, reducing the cost of land in the data center."
In addition, as an important IBM initiative in the cloud and hybrid cloud space, IBM also released several important enhancements to IBM Cloud Private (ICP) in Think 2019, providing an integrated platform by running the entire private cloud infrastructure on IBM Z. Manage and orchestrate features while maintaining a high level of security.
These updates mainly include several aspects:
For the "Secure Service Container" of IBM Cloud Private on Z, it can provide a secure isolation environment for applications on IBM Z, allowing users to better guarantee the load of the quarantine from internal and external attacks and threats;
"Manage from Z" for all Linux distributions, which allows users to run and manage their Kubernetes-based private cloud workloads on IBM Z/LinuxONE;
IBM Spectrum Scale capabilities that support the permanent storage required for enterprise private cloud deployments, ensuring high availability;
For LinuxONE's Extended Content Directory feature, this means that IBM Cloud Private on Z can support open source technologies, IBM toolchains, workloads, and applications.
In addition, IBM announced the progress of the new IBM Cloud Hyper Protect family of cloud native services to provide a highly secure hybrid cloud and to facilitate the integration of LinuxONE into IBM's global public cloud data center, including the official launch in March 2019. The release version of Hyper Protect encryption service, the experimental version of Hyper Protect virtual server and the beta version of Hyper Protect Database as a Service (DBaaS) released in December 2018.
"We can confidently say that there is no more secure system in the world than LinuxONE. This is the most important thing for enterprises in cloudy and hybrid cloud environments, and the biggest opportunity for hardware systems such as IBM Z and LinuxONE." Ross Mauri Affirmatively.