Huawei's 5G chip Huawei is very powerful
On January 24th, Huawei held a 5G conference in Beijing and a pre-communication meeting of the 2019 World Mobile Conference. During this period, Huawei released the world's first 5G base station core chip, Huawei Tianzhu, and some new heavy 5G products.
Heavyweight 1: The world's first 5G base station core chip
At the meeting, Huawei's managing director and operator BG Ding Wei demonstrated the world's first 5G base station core chip - Huawei Tianyi, in terms of integration, computing power, spectrum bandwidth, etc., "Scorpio" has made breakthroughs:
1, very high integration:
For the first time, it supports large-scale integration of active PA (power amplifier) ​​and passive arrays under extremely low surface dimensions.
2, powerful computing power
Achieve 2.5 times the computing power, equipped with the latest algorithms and Beamforming, the single chip can control up to 64 channels in the industry.
3, very wide spectrum
Support 200M operator spectrum bandwidth, one-stop to meet the deployment needs of future networks.
The chip also achieves a base station size reduction of over 50%, weight reduction of 23%, power consumption savings of 21%, and installation time is half the time compared to standard 4G base stations. In the live demonstration, the 5G Massive MIMO 64T64R (64-bit 64-receiver) base station has less than one small window size.
As of the end of 2018, Huawei has completed all pre-commercial testing and verification in China.
On January 9th, 2019, Huawei's "5G Blade Base Station" won the first prize of the National Science and Technology Progress Award of 2018 for its innovative and unified modular design. The base station realizes all unit blade and any module. Assembled, making the installation of 5G base stations as simple and convenient as assembling blocks.
In the venue, a worker demonstrated the entire process of 5G base station installation, which took less than a minute before and after. Yang Chaobin, president of Huawei's 5G product line, said: "Huawei's full range of minimalist 5G solutions can greatly improve deployment and operation efficiency while fulfilling 5G's ultimate performance and experience, making 5G deployment easier than 4G."
Ding Wei revealed at the meeting that Huawei has obtained 30 5G commercial contracts, including 18 European countries, 9 Middle East countries, and 3 Asia-Pacific regions. More than 25,000 5G base stations have been sent to all parts of the world.
In a recent interview, Ren Zhengfei said that Huawei currently has 2,570 5G patents and the number of core standards is 3,045, ranking first in the industry. Ren Zhengfei also said that Huawei is confident (leading on 5G), the products are better than others, so that others do not want to buy.
Heavy 2: New 5G terminal, a high-definition movie downloaded in 3 seconds
Huawei's managing director and consumer business CEO Yu Chengdong also released the world's fastest 5G multimode terminal chip "Balong5000" and commercial terminals. Yu Chengdong said that Balong5000 is not only the first single-chip multi-mode 5G chip, it can support 3G, 4G and 5G, and has the characteristics of lower energy consumption and shorter delay.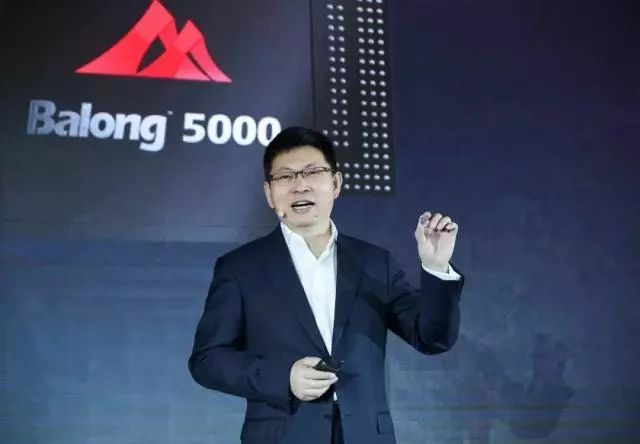 Huawei also announced the launch of the world's fastest 5GCPE (wireless terminal access device for receiving Wi-Fi signals), which is paired with Huawei's 5G terminal chip Balong5000. The 5GCPE supports the Huawei Smart Home Protocol, which has an enhanced coverage of 30% and supports WI-Fi6. The multi-device Internet access rate is increased by about 4 times, which is the fastest WiFi.
At the press conference, Huawei demonstrated the "frightening" performance of 5GCPE: 3 seconds to cache a super clear movie file, up to 21 times compared to the current 4G network (Cat4).
It is not uncommon to find a variety of products in one breath.
Xiang Ligang, chairman of the Information Consumption Alliance, said that some people claimed that 5G was "not so important" and "development was not so good", and the release of products such as base stations and terminals indicated that Huawei has embodied the skills that can be mastered. To the product, it is completely implemented. "From chip to base station to terminal, Huawei's comprehensive strength is getting stronger and stronger."
Many foreign media reporters also came to the pre-communication meeting, and each time the product was released, these foreign media reporters would applaud spontaneously. "In fact, many technologies such as 5G and microwave are tailor-made for European and American countries." Xiang Ligang believes that although some countries have conflicts with Huawei 5G, "but European countries have a set of strict safety standards and want to enter. The country needs to be tested and certified by the other party. 18 European countries have signed a 5G cooperation agreement with Huawei, which shows that the question of security in individual countries is 'not necessary'.
Huawei will release the world's first folding screen 5G mobile phone
Although there is still one year away from the official commercial timetable of 5G, Huawei is clearly accelerating the deployment steps of related products.
Yu Chengdong said that Huawei will also release the world's first folding screen 5G mobile phone at the upcoming 2019MWC.
I want to use 5G and so on.
Breakthroughs are always exciting, but it's still sensible.
Although Huawei's series of releases has taken a big step toward the 5G commercialization process. According to the schedule of operators, by 2019, some operators will start the commercial trial operation of 5G, but it is estimated that the large-scale coverage and popularization of 5G networks will be later.
In most areas, there is no 5G network, and even some areas have not fully popularized 4G, rushing to release 5G chips or 5G mobile phones, even if they grab the headlines, but there is no network and operator 5G traffic package, Will not bring more practical results.
In fact, on January 17, Ren Zhengfei bluntly said in an interview with the media: "5G is actually exaggerated its role, and more people have exaggerated the achievements of Huawei company... In fact, human society has not yet 5G Such an urgent need... Don't imagine 5G as a wave, the tide is coming, wealth is coming, hurry to catch it, miss it if you can't get it. The development of 5G must be slow."