CES2019 you may miss some of the highlights
CES 2019 is coming to an end. For exhibitions like CES, the time of attention is always limited. Sometimes, in the massive fragmentation information, there are always some interesting things to discover. If we pay attention, we may get more than the surface of these things. The following are some of the products that Laobai believes to have something to watch. They may reflect some progress in the smart direction of industries such as consumer, home, robotics, and transportation.
A seemingly ordinary smart sunglasses
Human Capability introduced Norm glasses. Norm glasses are almost the same as regular sunglasses, but they embed a "microcomputer" in the frame, including the CPU, memory, battery, speakers, microphone, camera and a display system that can project digital information into the user's field of view. .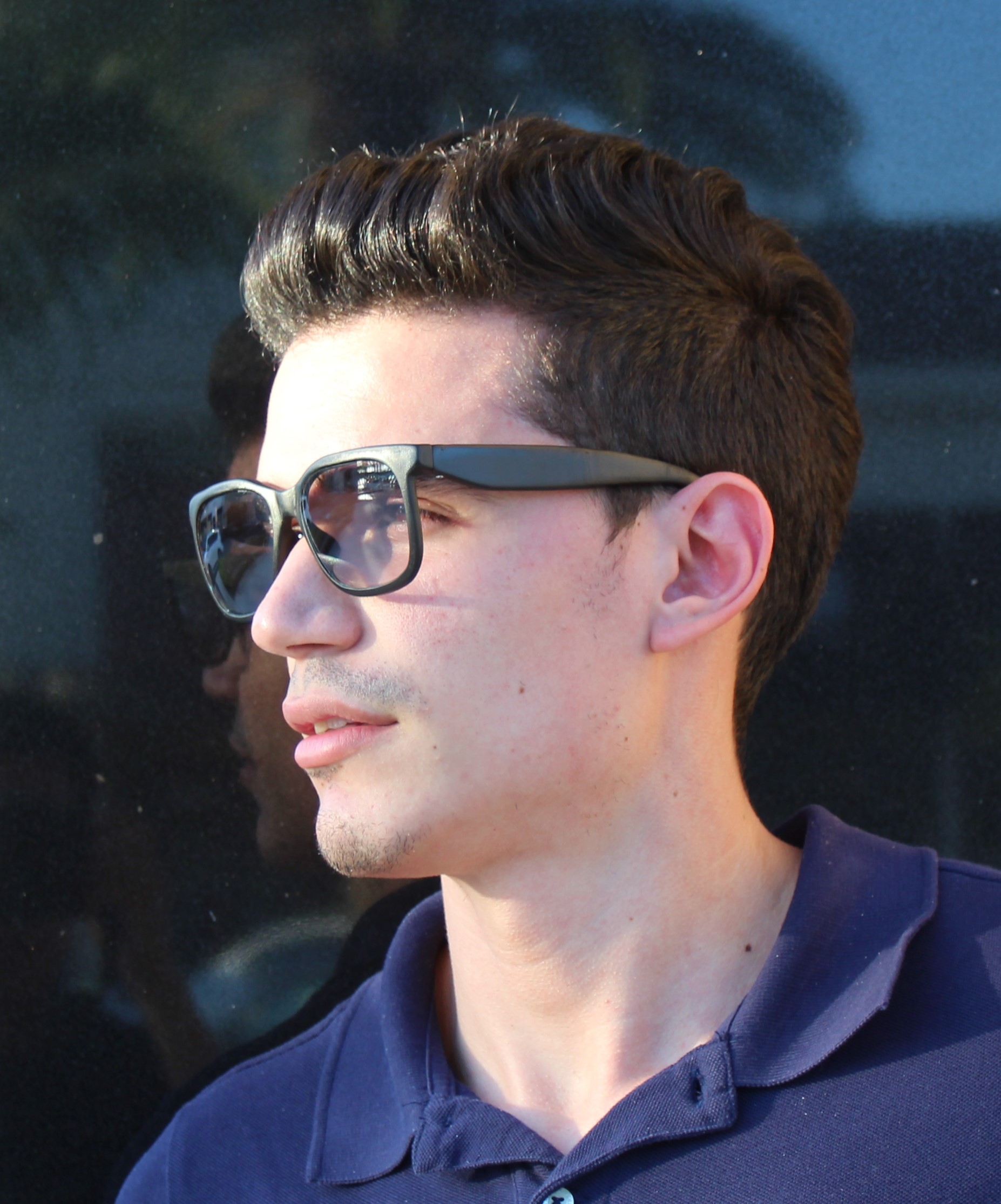 Figure: Norm glasses are almost no different from ordinary sunglasses
Visitors were surprised by its form factor, considering its performance. Based on design, functionality, consumer appeal, engineering and other factors, Norm Eyewear was named the winner of the CES 2019 Innovation Award.
With Norm glasses, users can work while watching the manual, view and reply to text messages, answer or call, while watching the street while navigating, checking stock prices, calling Uber and so on. For camera-equipped versions, users can also scan barcodes, take photos, or record videos. It supports real-time streaming/broadcasting and remote assistance.
Norm glasses have voice recognition that is independent of the Internet connection, allowing users to interact with Norm using voice. In addition, a finger motion based interactive solution is under development.
Comments: Smart glasses are not new, but people have been waiting for products that look normal, light, and reasonably priced. People believe that one day "smart glasses will become the norm."
A platform for robot positioning and movement
NAVER announced a joint development with LG to apply Naver Lab's integrated positioning and mobile platform "xDM" (extended definition and dimension map) to LG's guided robots.
xDM combines NAVER Labs' robotics and artificial intelligence-based technologies such as high definition (HD) mapping, positioning and navigation with high-precision spatial data. Its main features are self-updating 3D/HD maps, precise indoor and outdoor positioning, and context-aware location information based on real-time spatial data. It supports the development of future location-based services such as augmented reality (AR) pedestrian navigation and autonomous mobile services, including autonomous vehicles, service robots and advanced driver assistance systems (ADAS).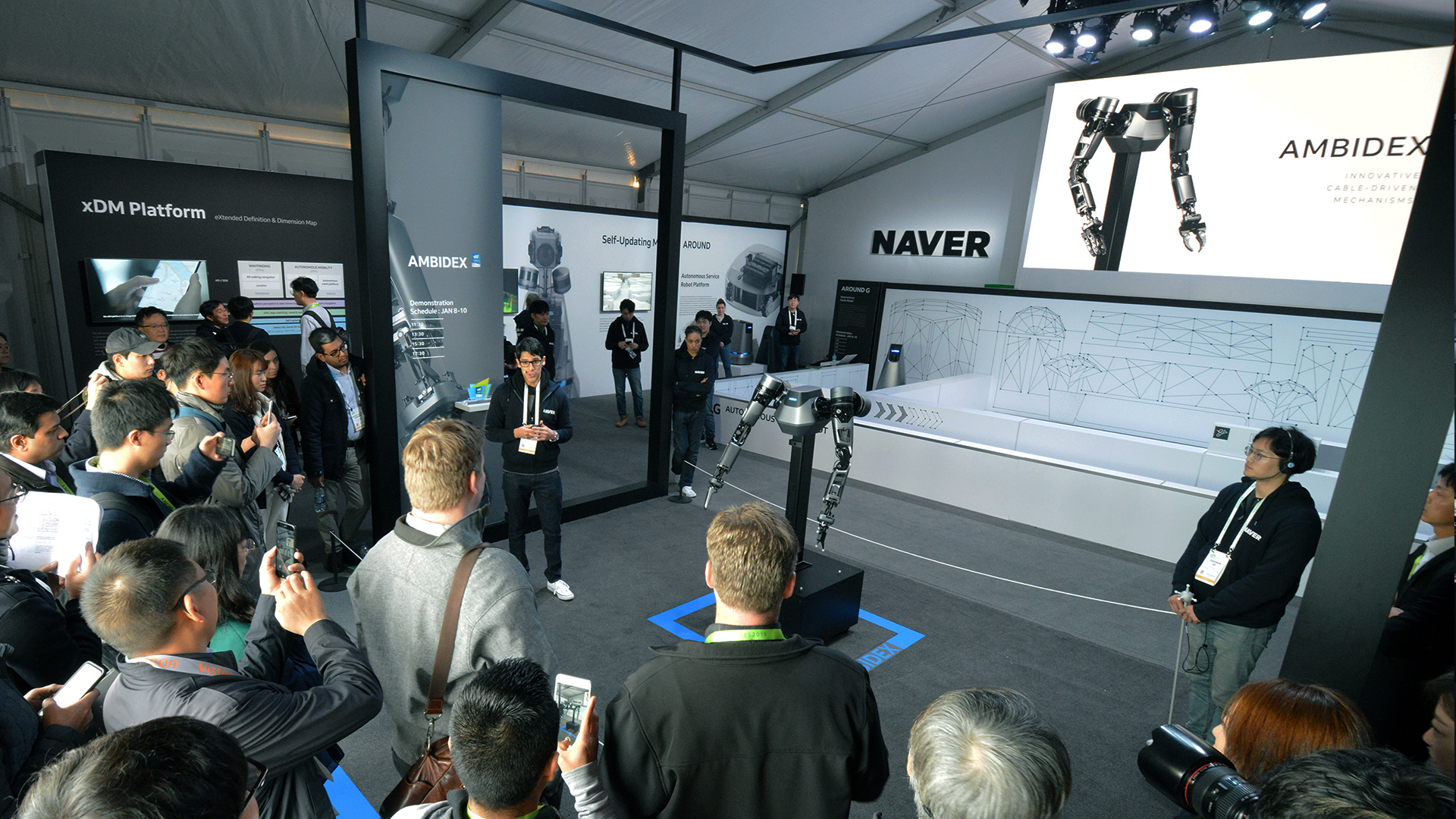 Figure: Naver Lab's xDM will be applied to LG's boot robot
The collaboration aims to create synergies by combining the xDM platform with LG's guided robots, in part because xDM can achieve accurate indoor autopilots with low-cost sensors and low processing power, enabling LG to improve the operational quality of its robots. . At the same time, NAVER Labs can further enhance xdm's capabilities through data collected by LG's guided robots.
Comment: The intelligent industry is characterized by ecological cooperation. As the largest Internet company in Korea, Naver has a 73% market share in South Korea. NAVER Labs is a research and development subsidiary of NAVER that develops future technologies in areas such as autonomous driving, robotics and artificial intelligence to achieve environmental intelligence. The company acquired the Xerox European Research Center in France in 2017 and is currently developing a variety of future technologies, including the indoor autonomous drawing robot M1 and hybrid HD maps.
Large-scale landing of C-V2X technology
Applied Information, an intelligent transportation infrastructure technology provider, announced that its LTE C-V2X products are now deployed in more than 500 cities, counties, school districts and states in the United States - providing cellular connectivity for traffic signals, including school area flashing beacons, emergency vehicles And other traffic control devices.
Applied Information's V2N technology enables drivers, pedestrians and infrastructure to connect with its free Travelsafely smartphone app for a safer mobile experience. Traffic engineers can use a smartphone or tablet to monitor the traffic management network anytime, anywhere. The technology has gone through pilot projects and testing phases, and the LTE-based C-V2X technology is currently deployed in more than 10,000 transportation infrastructure equipment.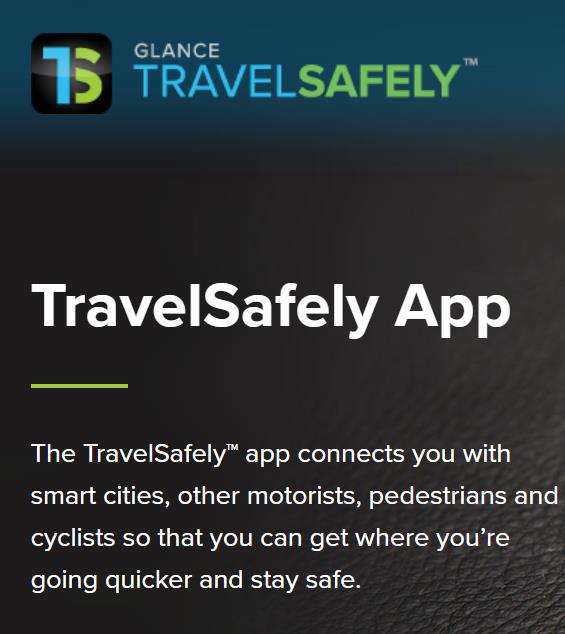 Figure: Applied Information's V2N technology is connected through its free Travelsafely smartphone app connection
Applied Information plans to deploy the 5G C-V2X to its connected infrastructure technology in 2019 - upgrading existing devices as needed by market conditions.
The application of the C-V2X connected infrastructure Applied Information Glance intelligent city monitoring system includes:
traffic light
Emergency vehicle traffic signal preemption,
Bus traffic signal priority
School area flash beacon
Variable information sign
Work area security
The cellular connectivity provided by Applied Information enables the infrastructure to communicate with any cloud-connected device. For example, Applied Information's Travelsafely smartphone app connects drivers to the infrastructure and uses the data from multiple infrastructure sources to first apply connected vehicle technology for everyday use by the public. Travelsafely also connects these vehicles to other application users, such as pedestrians, cyclists and motorcyclists, to provide alerts and warnings of potential car accidents.
Comment: This technology has changed our lives over the past decade when it is investing in the deployment of connected vehicle infrastructure based on mobile and IoT technologies by the public and private sectors. -- When the president of Applied Information Bryan Mulligan said this, the rhythm of C-V2X technology landing on a large scale is really faster than people think.
An intelligent power surfboard
Oceanalpha has released a new product, the intelligent power surfboard FFI. Unlike the smart lifebuoys that the company introduced earlier, this smart powered surfboard can be used both as a lifebuoy and as a surfboard.
The FFI is a three-section board that is about 1 meter long, 0.8 meters wide and weighs 10 kilograms. It features a dual jet pump with a battery life of 30 minutes and a maximum speed of 5 m/s for superior performance. As a water recreation device, the smart power surfboard features a directional and speed button that allows the user to lie comfortably and safely on the board for easy navigation. Other similar products have an average speed of about 1 m/s, but Oceanalpha has reached 3 m/s, creating a better surfing experience.
Figure: FFI can be used both as a lifebuoy and as a surfboard
FFI can also be used as a smart lifebuoy. The traditional foam lifebuoy, with limited throwing range and low precision, is easy to miss the golden age of rescue. FFI just throws it on the water and then drives it to the drowning person remotely. It has a control distance of 500 meters and can carry two adults. More importantly, the FFI automatically opens when it hits the water, saving valuable rescue time. It can be used on both sides and has a self-righting function when the waves are overturned. Can be used in swimming pools, reservoirs, rivers, beaches, yachts, ferries and other rescue sites.
Comments: Intelligent is not necessarily a high-end application. Intelligent power surfboards are expected to partially replace traditional lifebuoys and become one of the standard equipment for major attractions, marinas and tourist destinations. It is also expected to become the new favorite in the water entertainment equipment market.
A smart home solution that emphasizes privacy protection
Mixtile has updated the functionality of its main product, Mixtile Hub. Mixtile Hub is an Internet-independent smart home controller that claims that all data is processed and stored on the device, rather than on the cloud, and its unique end-to-end encryption technology enhances data transmission security.
Unlike its competitors, Mixtile emphasizes that it puts the privacy of its users first and provides a smart home solution with privacy. Mixtile details the specific rules for connecting the Mixtile system to third-party systems (such as Google Home, Amazon Echo, IFTTT, etc.) to avoid privacy leaks.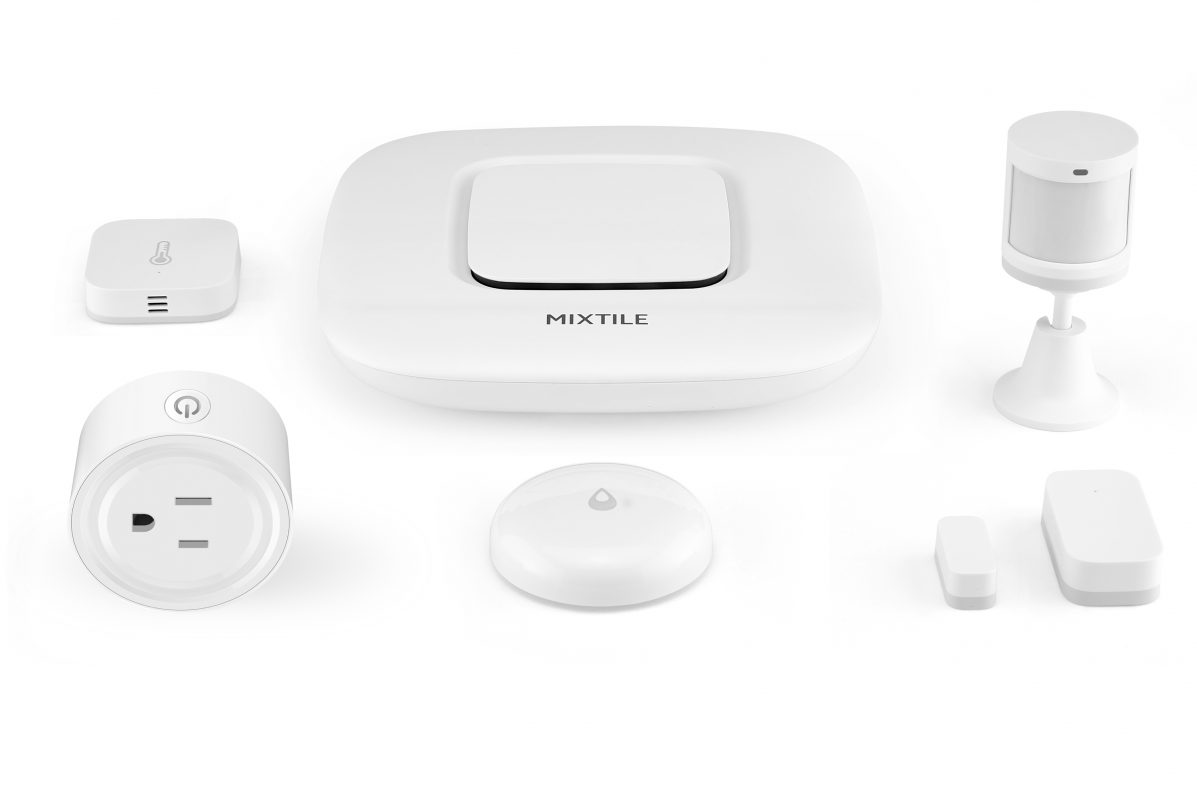 Figure: Mixtile Hub is an Internet-independent smart home controller
Device compatibility is a key factor when implementing IoT technology on a large scale. Mixtile offers customizable solutions for hotels, apartments, office buildings, nursing homes and more. Mixtile Hub supports Bluetooth, Wi-Fi, Z-Wave and ZigBee, while offering flexible options to meet your customization needs.
Mixtile also applies artificial intelligence technology to custom solutions to reduce costs. The establishment of automated rules through deep learning reduces the workload of building the entire system and saves time in system management. Mixtile claims that Mixtile Hub can recommend appropriate automation rules to users based on connected devices and learn from users' habits. Impressively, all of this processing is based on device processing, not the cloud.
Comments: What is the most lacking in the intelligent era? privacy! This is a field full of business opportunities - if it really enables privacy protection in the process of edge computing and cloud synchronization.
A headlight that ensures safety
HYUNDAI MOBIS presented its latest concept of communication lighting – using the "indicating lighting zone" to indicate when the automatic vehicle is operating in automatic driving mode. The concept also includes a "communication lighting zone" that uses LEDs, digital panels, headlamp projections and sound to communicate with nearby pedestrians and vehicles in a variety of driving scenarios to ensure a safer counterpart.
Figure: HYUNDAI MOBIS's communication lighting concept gives the car lights more security features
Automated vehicles equipped with communication lighting can detect pedestrians 450 feet away. A bright red warning symbol is detected on the headlights, indicating that driving on an autonomous vehicle is unsafe. When the vehicle is completely stopped, the headlights project the crosswalk sign onto the ground, indicating safe driving to nearby pedestrians. When the pedestrian leaves the vehicle path, the LED board begins to signal that when the vehicle is about to resume driving, a countdown arrow indicating the direction of travel of the vehicle is displayed by a countdown, similar to the conventional cross mark used today.
This communication lighting technology can be combined with MOBIS's Advanced Driver Assistance System (ADAS)-supported Adaptive Driving Beam (ABD) technology or earlier AADB-A headlamp innovation. The integrated solution provides a more sensitive auto dimming headlamp with increased target detection and processing capabilities, with vehicle-to-vehicle and vehicle-to-human interaction.
Comments: Light has been used as a conduit for communication between vehicles and pedestrians in the car's existence. If it can play a greater safety role in the era of automatic driving, why not do it?
a bicycle that can play VR
NordicTrack has introduced a new VR bike that can be used to create a bicycle game. With HTC Vive Focus's VR wireless and stand-alone headsets and a fully integrated game controller, this VR bike can direct the player's physical effort directly into the VR game.
NordicTrack immerses users in a virtual world of games in which fitness and fantasy collide to bring "full body movement" home. Users will feel that they have entered the new world because they have left the traditional exercise and turned to industry-leading fitness, virtual reality and game collaboration.
The player's physical strength can control the difficulty and advancement in the virtual world, so the player's efforts on the bicycle can seamlessly control his avatar in the game. Players can "raise" their level by adding physical activity during the game while riding the NordicTrack virtual reality bike.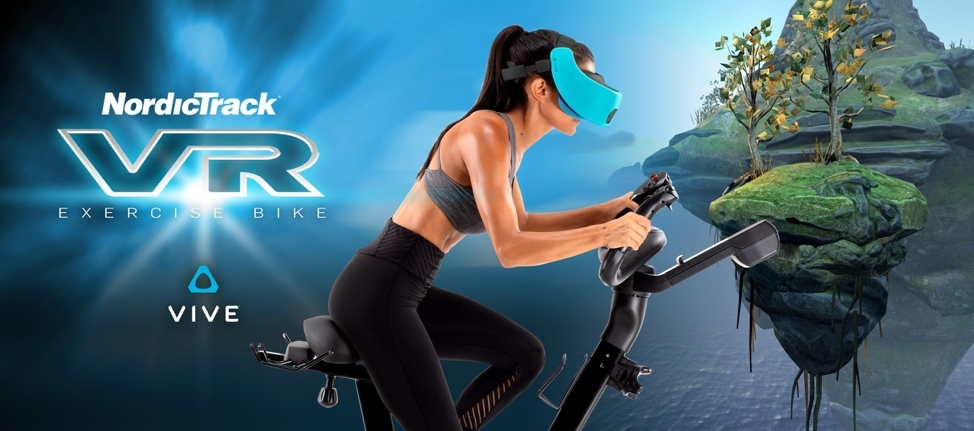 Photo: NordicTrack's new VR bike
This new NordicTrack VR bike features the latest in the leading Internet fitness technology iFit. iFit pioneered immersive, connected home fitness: users use the personal trainer's training and iFit's patented technology to automatically adjust the bike's tilt, descent and resistance in response to personal trainer orders. iFit's thousands of personal trainer-led training sets are shot in beautiful studios or locations around the world.
As an extension of this immersive fitness mission, iFit content includes physical virtual reality games on NordicTrack VR bikes, a revolutionary new product in the home fitness field.
The VR bike is scheduled for release in the summer of 2019 and is priced at $1999. The new bundle will include a free HTC Vive Focus VR headset (worth $599) and a one-year iFit member (worth $396).
Comments: This is a typical and creative VR business model. It is a combination of fitness and gaming experience through a bicycle, compared to the cumbersome VR gaming equipment that is waiting for passengers in the mall. Heart-moving products.
A new game in the old industry
Alice Chang, the founder of the perfect company and the creator of the virtual beauty app YouCam Cosmetics, showed off the consumer experience of "Beauty 3.0". "Beauty 3.0" is a unique brand and retail business solution that transforms consumers through experiential product trials to transform the beauty shopping experience.
The patent-pending "Beauty 3.0" artificial intelligence and augmented reality (AR) solutions include AI product recommendations, AI smart shutters, AI skin diagnostics, and AI live multicolor effects. The launch marks a shift from the traditional reactive retail experience of the past to a highly personalized and forward-looking retail experience that completely reshapes the beauty shopping journey for brands, retailers and customers.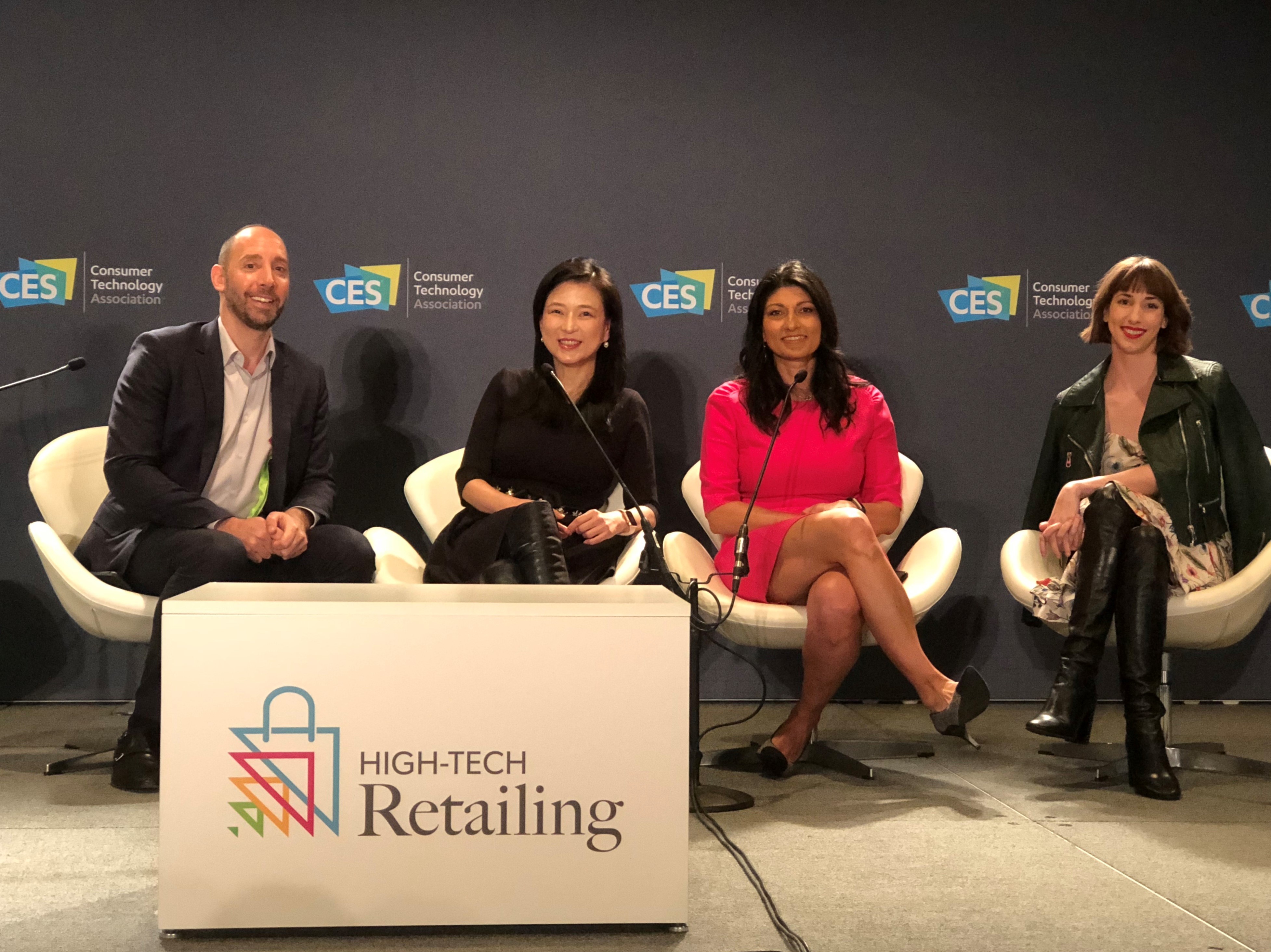 Photo: Alice Chang hosts a discussion on "beauty and technology"
Alice Chang hosted a "beauty and technology" speech and panel discussion, with special guest Jessica Pels (editor of Cosmopolitan) and Prama Bhatt (Ulta Beauty's senior vice president of digital and e-commerce) discussing "Beauty 3.0" in detail concept. "Our partnership with YouCam will give us an idea of ​​how the AR experience can complement the services we offer at the Ulta beauty store," Bhatt said. "This represents the perfect combination of physical, digital and emotional experiences, especially when guests can try hair color and work with Ulta beauty designers as part of the in-store salon service."
Cosmopolitan supports virtual artificial intelligence and AR solutions. "My goal is to deepen the connection between Cosmo and its readers by continually making our content more responsive to what readers are craving now," Pels said. "Because our audience is millennials, with magazines in one hand and mobile phones in the other, this means bringing interactivity to our pages through our collaborative project with YouCam, which will bring us on our pages. Virtual trial run experience."
By integrating with YouCam's artificial intelligence and AR beauty technology, more than 200 retailers and brands have embraced virtual beauty solutions to enhance the consumer shopping experience across multiple channels. This integration proved to be successful, increasing the size of the basket, increasing conversion rates and reducing returns.
Comments: The reason why I spend a lot of space to introduce this is because technology is people-oriented, and people who love beauty have it. How can AI miss the beauty and prosperity of this industry?
Finally, attach the winners of this International CES 2109 CES Best Awards
Winners of the International CES 2019 "Best of CES" awards include:
Best Accessibility Tech: Samsung GEMS-H
Best Startup: Nreal
Best Digital Health and Fitness Product: DFree
Best Wearable: Omron Heartguide
Best Transportation Technology: Daimler Freightliner Cascadia
Best Home Theater Product: Sennheiser Ambeo Soundbar
Best Connected Home Product: Lenovo Smart Clock
Best Phone or Mobile Device: Mophie Juice Pack Access
Best TV Product: LG OLED TV R
Best Gaming Product: Alienware Area-51m
Most Unexpected Product: Impossible Burger 2.0
Best Sports Tech: JAXJOX Kettlebell Connect
Best PC or Tablet: Dell XPS 13
Best Robot or Drone: Samsung Bot Care
Most Impactful Product: Impossible Burger 2.0
Best of the Best Award: Impossible Burger 2.0
People's Choice Award: Heated Razor by Gillette Labs
*The CES Best Awards program began more than a decade ago to celebrate the innovative and notable products exhibited at the International CES each year.