AT&T said it will continue to provide quality services to customers around the world.
On Thursday, AT&T announced a $1.1 billion deal to sell 31 data centers (18 in the US and 13 in other countries) to Brookfield Infrastructure and its institutional partners, which focus on global Acquire and manage infrastructure assets.
The assets and businesses sold include AT&T's data center custody business and fixed assets. However, AT&T said it will continue to provide quality services to customers around the world, but the provider of hosting services will be Brookfield.
If the deal is completed, Brookfield will become a new player in the global data center hosting market. To date, the company's infrastructure assets include energy transmission, storage, and other operations in the United States, Canada, and Australia, as well as fiber-optic network infrastructure and wireless towers in France, forest and agricultural operations in North and South America.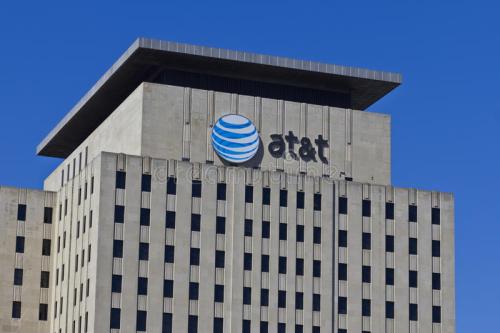 To this end, Brookfield has set up a wholly-owned subsidiary of data center solutions, Evoque, to take over this asset. He also appointed Tim Caulfield, CEO of the current IT management consulting firm Antara Group, as the CEO of the new company.
About seven years ago, telecom operators expanded their data center portfolio and hoped to gain business growth through the opportunities of large cloud services, but in recent years telecom operators have begun to change their strategies. Because data center services are a capital-intensive business, in addition to giants like Amazon, Microsoft, Google, etc., the cloud service market has a growing share, and these companies are investing billions of dollars each quarter to maintain their Dominant position, capital expenditure is huge.
In response, telecom operators began to withdraw from the data center business, Verizon sold a large number of data center product portfolio to Equinix at the end of 2016. Almost at the same time, CenturyLink sold 57 data centers in North America, Europe and Asia to Cyxtera for $2.15 billion.
At least since 2015, AT&T's reports on the sale of its data center assets have surfaced. At the end of 2015, AT&T did sell some of its assets and agreed to sell its hosted apps and hosting services to IBM.
In February of this year, the Wall Street Journal quoted anonymous sources as saying that AT&T restarted its plan to sell data centers, and more than 300 data centers around the world are under consideration. This means that Brookfield's transaction may not be the last time AT&T sold a large data center.
In a statement on Thursday, AT&T said it would use the proceeds from the sale to repay the debt, which would reduce the net debt of $180 billion on the book after the company acquired Time Warner.