Apple is asking suppliers to reduce parts prices by 10% due to poor sales of new iPhones.
According to a report by Nikkei Asian Review, which was cited by foreign media such as Phone Arena on January 14, Apple asked suppliers to reduce the price of parts by 10% because of the poor sales performance of the new iPhone.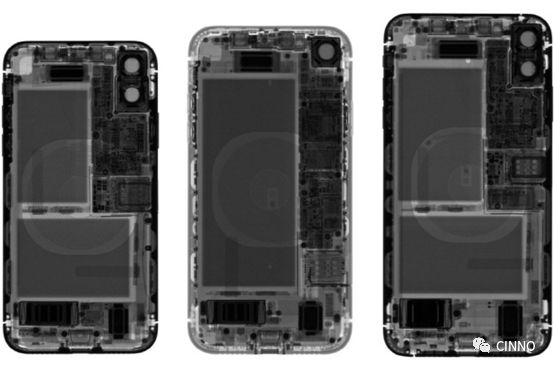 Under-screen fingerprint identification solution BioSign
According to reports, through Hon Hai Precision, the largest foundry of Apple, Foxconn, sales in December last year fell 8.27% year-on-year. In addition, CatcherTechnology, which supplies metal frames and casings to iPhone XS, iPhoneXS Max, and iPhone XR, saw a 12% decline in sales in December, while sales of iPhone camera Lens manufacturer Largan Precision decreased by 33.86%.
According to a recent report from Fubon Securities analyst Arthur Liao to customers, the inventory of parts from Apple suppliers is currently between 6 and 8 weeks.
In the report, Liao said that "Apple has invited suppliers to reduce the price of parts and components by 10% in order to offset the impact of poor sales performance of Sino-US trading stations and iPhones." It also said that "expected Foxconn, Pegatron, and display panel manufacturers" Asian suppliers such as JDI and Audio parts manufacturer AAC Technology Holdings will be terrible in the industry for 19 years."
Foxconn, Apple's main mobile phone foundry, saw its sales decline in December of more than 8% year-on-year. This is the first time in 10 months that Taiwan's technology industry has shrunk.
According to reports, Apple is considering various ways to boost demand for its new mobile phones. This dilemma has affected Apple suppliers and foundries in Taiwan.
According to the Nikkei Asian Review, the revenue of 19 Taiwanese technology companies in December last year fell by 1.32% year-on-year to NT$1.22 trillion ($398.39 billion), ending since February. Continuous year-on-year growth. Excluding the impact of the Lunar New Year, this is the first year-on-year decline since November 2016.
Just a few days ago, Apple warned on January 2 that revenue in the last three months of 2018 would be lower than expected. This is the first time Apple has lowered its sales revenue expectations in 16 years. Apple's move shocked investors.
Since the peak capital of the company's capital in October last year exceeded the peak of one trillion US dollars, the iPhone maker's share price has fallen by more than 30%. Samsung Electronics and LG Electronics, the key display suppliers of Apple's mobile phones, warned this week that the performance from October to December was not good.
At the same time, the Nikkei Asia Review recently reported that Apple has asked its suppliers to reduce their new handset production and parts supply by an average of 10% between January and March, indicating that Apple expects its latest products. Sales will continue to slow in the new year.
The disappointing results of Taiwan's technology industry's monthly sales echoed the export performance of Taiwan, which relied on foreign trade. In December, Taiwan's exports fell by 3% year-on-year.
According to estimates by Yuanda Investment Consulting Co., the contribution rate of Apple's supply chain to Taiwan's economic scale (GDP) is as high as 12% per year.
Foxconn (formerly known as Hon Hai Precision Industry) and Taiwan Semiconductor Manufacturing Co., Ltd. (TSMC) are the most important suppliers of the Apple supply chain in Taiwan. Among them, TSMC is the only manufacturer of Apple's mobile phone processor chips.
In December last year, the monthly sales of the two companies all showed a year-on-year decline. Foxconn's monthly revenue in December last year fell 8.27% from the same period last year to NT$619.31 billion. TSMC's revenue fell slightly by 0.07% from a year ago to NT$89.83 billion, ending three consecutive months of growth.
Foxconn said that the decline in revenue last year "mainly because of the large-scale decline in the field of consumer electronics." The company's consumer electronics business is primarily Apple's mobile phone assembly business.
Other major Apple mobile phone component suppliers also felt the pain of the downturn in mobile phone sales in December. Foxconn Technology, Inc., a separately listed metal casing manufacturing division of the Foxconn Group (not to confuse it with the entire Foxconn Group), posted a 60.18% year-on-year decline in sales. The company said in a document submitted to the stock exchange: "As the peak season is coming to an end, the global economy is slowing and orders are falling."
Foxconn Technology is not on the watch list of Nikkei's 19 technology companies, but it has built most of the metal frames for Apple's iPhone XS and XS Max, and shared orders for Apple's mobile phone metal case with Kecheng Technology. .
It is reported that Kecheng Technology's revenue in December last year also dropped by nearly 28%, while the main Apple mobile phone camera lens manufacturer, Dali Optoelectronics, not only lost 33.86% of its sales in the last month of 2018, but also its net in the fourth quarter. Profits fell by nearly 25% from the same period last year.
The company said that the company's future performance is expected to decline further. Lin Enping, CEO of Dali Optoelectronics, recently told investors: "The income of this month (January) will be the same as last month, and the income of next month will fall. The February Spring Festival holiday has reduced the working day, which is only a decline. part of the reason."
Foxconn's competitor He Shuo Technology's sales in December 2018 increased 18.59% compared with 2017, but its revenue of 105.74 billion Taiwan dollars decreased by nearly 40% from the previous month, which was the second consecutive month of decline.
"The lower base of comparison in 2017 is part of the reason behind the annual growth. We have experienced a sharp decline in ring sales, and the quarter of business slowdown has begun," said a spokesperson for Heshuo.
The performance of Heshuo Company was also affected by the late release of Apple's mobile phone in 2018. The Apple iPhone XR model was mainly assembled by Heshuo until the end of October 2018, which was one month later than the regular plan.
In 2018, the total revenue of the 19 companies on the list did reach a record high of NT$12.25 trillion, the highest level since the Japanese survey began in 2013. However, the decline in December may mark a shift in the smartphone cycle. Among the total Apple supplier revenues monitored by the Nikkei in Taiwan, the nine Apple suppliers on the list contributed 84% of the revenue.
Eddie Han, an analyst at the Taipei Market Intelligence and Consulting Institute, said: "In 2019, people almost agree that Apple's mobile phone shipments will decline, which may hit all suppliers."
The analyst said that Apple's mobile phone shipments this year will remain at 200 million units, which will be a challenge.
The analyst added: "The uncertainty brought about by global trade variables will increase the pressure on the technology industry."
Fubon Securities analyst Arthur Liu said in a recent research report that Apple's current inventory of parts and components is 6 to 8 weeks, while the normal inventory level is 2 weeks.
According to Liao Guozhang's supply chain survey, Apple has asked most of its Asian suppliers to cut prices by about 10% to help offset the impact of global trade variables. The analyst said that the Asian suppliers such as Foxconn, Hess, Japan Display Inc., and AAC, the audio component supplier, will have a terrible revenue in the first half of 2019.
According to media reports, Apple also asked suppliers to lower the price of parts and components to maintain the profit margin of their iPhone business.