Apple acquires Silicon Valley machine learning startup laserlike, making siri smarter
Foreign media The Information reported that Apple acquired Laserlike, a machine learning startup in Silicon Valley, last year. An Apple spokesperson confirmed the matter in a standard statement. As a small business with a four-year history, Laserlike said on its official website that its core mission is to provide quality information on any topic across the Web. Apple said that the company will acquire smaller technology companies from time to time, but usually does not discuss their acquisition goals or plans.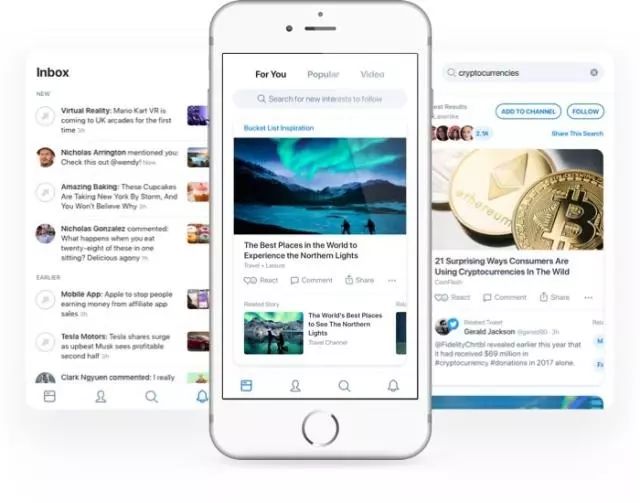 It is reported that with the discovery and personalized machine learning technology, Laserlike has created a "interest search engine" application of the same name. It provides news, web, video and local content related to each user.
After being acquired by Apple, the company will remove the Laserlike app, but will continue to provide services on the site. It writes: "We live in a world full of information, so the focus is to screen out what you really care about from a noisy environment."
If you want to know when the next SpaceX launch is live, watch it with your child. Or retrieve the car purchased two years ago, whether it is in the recalled batch. Or a company you are interested in, announce that it has opened a new office in the local area, and a music festival touring back to your city... You don't know when to retrieve these things, and no products can automatically notify you.
And that's where Laserlike wants to empower the Internet. Its core mission is to provide high quality information and diverse perspectives for any topic on the entire Web.
The company says it is passionate about helping people follow their interests and provide new perspectives. The Information pointed out that Apple will use this acquisition to strengthen its work on artificial intelligence, including Siri voice assistant.
The Laserlike team has joined the Apple AI team led by Apple's new executive, John Giannandrea, who moved from Google to Apple last year. Giannandrea's mission is to improve Apple's machine learning program and provide technical support for the company's Intelligent Voice Assistant (Siri).
With Laserlike's blessing, Siri is expected to gain a deeper understanding of the needs of Apple customers to provide more tailored and personalized content.